Qu Chuxiao (屈楚萧) made headlines again when a netizen claiming to be his girlfriend accused him of battery and forcing her to get an abortion. On Christmas eve, this person made claims alleging that she was Qu Chuxiao's girlfriend, tagging Qu Chuxiao, and said, "Qu Chuxiao, come out to resolve the problem. Don't ruin me anymore." along with a picture of a woman with a bruised eye.
Ex-Girlfriend Suspected of Lying about Her Exposé on Qu Chuxiao's Fetishes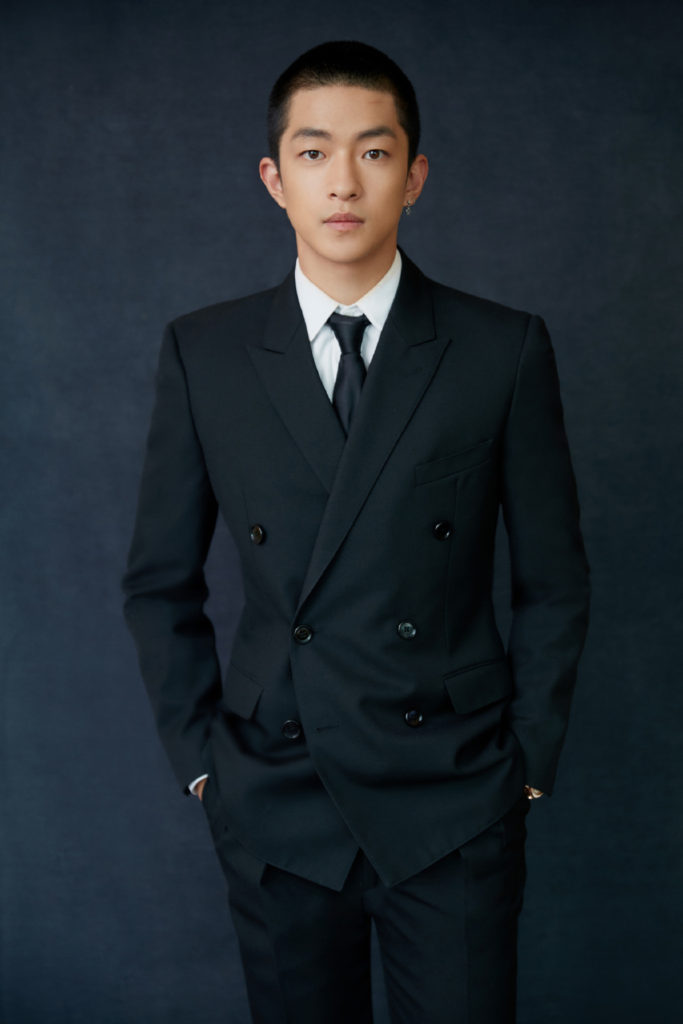 Actress, Wan Zilin, Hints at Getting Dumped After Rumored Boyfriend, Qu Chuxiao, Denies Dating Rumors
This person made the following claims: She had a miscarriage as a result of being beat up, showed pictures of anti-depressant medication, and was allegedly beaten by Qu Chuxiao's friends. She showed pictures of a bloody injury and a knife, saying she wants to see Qu Chuxiao to resolve their issues before she kills herself. She ended up getting blocked and dumped. She said she didn't report it to the police as she was taking his entertainment career into consideration. Before deleting all the pictures and posts, she said, "I've been depressed until I was sick, my emotions are out of control. He really has never thought about me at all. I've fallen apart."
Qu Chuxiao Denies Domestic Abuse Allegations Once Again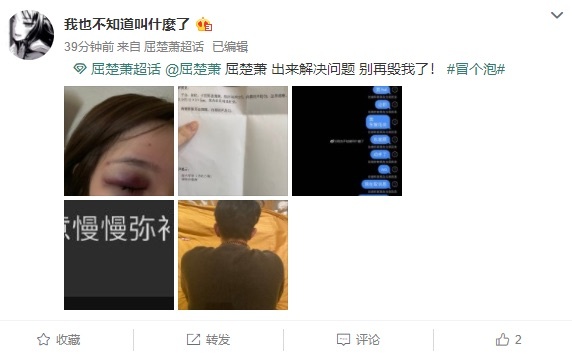 Netizen Claiming to be Qu Chuxiao's Girlfriend Retracts Domestic Violence Allegations and Apologizes
On December 25, Qu Chuxiao issued a statement through his legal team, denying all the claims made by this person. They also named Weibo accounts asking them to delete related posts and content, which were maliciously defaming Qu Chuxiao. They also urged everyone not to repost the false accusations or risk being sued. His studio didn't repost the legal notice and hasn't updated their Weibo since last December.
Qu Chuxiao Files Lawsuit Against Netizen Claiming to be His Ex-Girlfriend After She Alleges Being Threatened by His Manager and Assaulted By His Friend
Qu Chuxiao was previously in contract disputes with his management company. His career took a dive when he was previously accused by someone claiming to be his ex-girlfriend of emotionally and physically abusing her while forcing her to engage in BDSM behavior. He never responded to the accusations, but there were speculations that this person was lying about her claims.