Qu Chuxiao (屈楚萧) was accused of domestic abuse allegations from someone claiming to be his girlfriend back in December 2020. He denied the allegations and went to the courts to sue the woman for defamation. Qu Chuxiao was in the news again as he has a substantial role in the movie, "The Yinyang Master" (侍神令), which was released during the Lunar New Year. However, the movie performed poorly at the box office with a cast boasting Chen Kun (陈坤) and Zhou Xun (周迅).
Qu Chuxiao Files Lawsuit Against Netizen Claiming to be His Ex-Girlfriend After She Alleges Being Threatened by His Manager and Assaulted By His Friend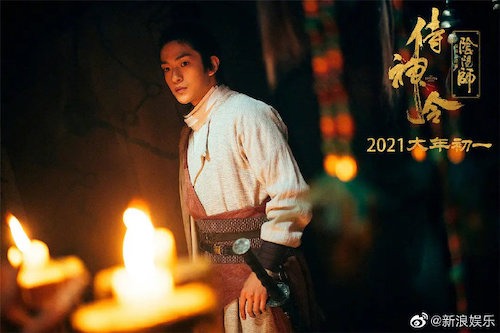 Ex-Girlfriend Suspected of Lying about Her Exposé on Qu Chuxiao's Fetishes
There were a lot of controversy among moviegoers that said the promotional material didn't contain Qu Chuxiao, but complained that he had more scenes than the leads. It's reported many netizens said they were boycotting the movie due to the Qu Chuxiao's abuse allegations. Qu Chuxiao addressed the backlash on February 15, saying, "The movie is everyone's hard work of four years. It's me who didn't do well. I accept all criticisms and corrections."
Netizen Claiming to be Qu Chuxiao's Girlfriend Retracts Domestic Violence Allegations and Apologizes
A few hours later, Qu Chuxiao issued a longer post about the previous domestic abuse allegations and other rumors despite stating through his lawyer that he will no longer address them. He explained because of the events that were brewing today, he decided to clarify everything again once and for all to stop it from festering and to prevent himself from being labeled as a "bad track record artist".
Qu Chuxiao Issues Legal Statement Denying Domestic Violence Accusations from Someone Claiming to be His Girlfriend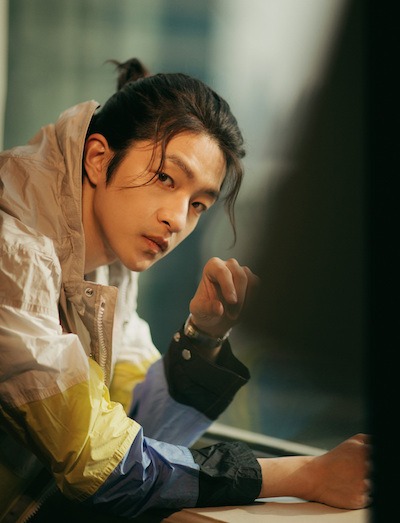 Qu Chuxiao explained he has never engaged in domestic violence and will never do it for the rest of his life. He said, "I was raised since young that you can't hit girls. I, Qu Chuxiao, has never raised my hand on any girls. Never did, never will. This is basic for everyone. PUA (pick up artist)? Psychological control? Is this Yuri's Revenge?"
He also said he would never experience all the historical inequality and hardships women have experienced from society, but said he has always been a supporter of equal rights and also supports women gaining status and respect through proper methods.