This year, the Hong Kong entertainment industry has experienced five celebrity breakups leaving us teary eyed and not believing in love anymore.  With only less than a month and a half left in 2018, let's hope there are no more break up news in the remainder of the year.  Let's take a look at the five couples: 
Couple 1: Ken Hung (洪卓立) and Kathy Yuen (湯怡)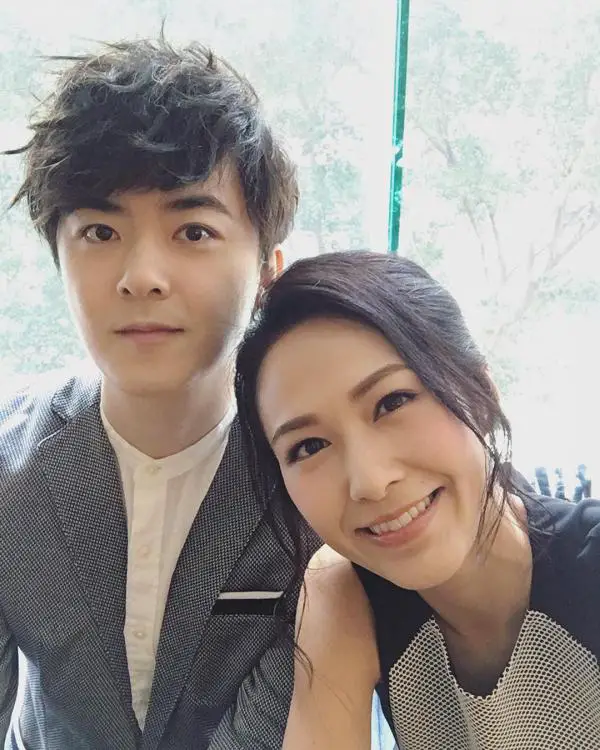 Kathy Yuen Recounts the Days of Being Broke Before Breaking into Mainstream with "Al Cappuccino"
The most recent case just happened a few days ago with the split of singer Ken Hung and actress Kathy Yuen, who were dating for over eleven years.  It was an amicable breakup as the two announced the news on Instagram and said they would remain friends.  There was some controversy as rumors circulated actor Carlos Chan (陳家樂) was the third party in their relationship due to him and Kathy Yuen being very close.  Once the news got out, Ken Hung defended his former girlfriend and said there was no third party.  
Kathy Yuen Reveals Reason for Break Up with Ex-Boyfriend, Ken Hung, For the First Time
Couple 2: Joey Law (羅天宇) and Roxanne Tong (湯洛雯)
Joey Law and Roxanne Tong Remain Friends After Breakup
TVB artists, Joey Law and Roxanne Tong, have long been rumored to be dating, but the two never addressed the rumors.  The two met in 2012 while filming "Come Home Love" (愛.回家).  Their characters played a couple and went from reel to real shortly afterwards.  The couple indirectly admitted to dating when a photo of Roxanne Tong kissing Joey Law on his birthday last year was released.  Unfortunately, the two announced their breakup in March, ending their five year relationship.  The former couple have remained friends as Roxanne Tong was at Joey Law's birthday party this year, but there was no kissing between the two.  
Couple 3: Elaine Yiu (姚子羚) and Bong Cheng (鄭子邦)
Elaine Yiu Embroiled in Scandal for Dating a Married Man and Befriending His Wife
Elaine Yiu Claims She Didn't Steal Anyone's Husband
TVB actress, Elaine Yiu, rarely had any rumors since her debut.  She has always been private with her personal life.  However, three years ago, she was caught dating Bong Cheng, a wealthy entrepreneur who is said to own over one hundred taxi licenses in Hong Kong.  The two were always very low key and would stand separately at gatherings to avoid suspicion.  The couple only admitted to dating after getting caught by the paparazzi.  After the reveal, the two started to attend events together publicly.  There were even rumors of them getting married. Alas, the two announced their breakup in March after dating for three years.  The media was circulating that Elaine Yiu was forcing marriage on Bong Cheng, which ultimately resulted in the breakup.  To clarify the rumors, she posted a message saying it was a mutual decision to break up, adding the two were still friends and would continue caring about each other.  
Couple 4: Raymond Lam (林峰) and Karena Ng (吳千語)
Raymond Lam Meets Girlfriend's Parents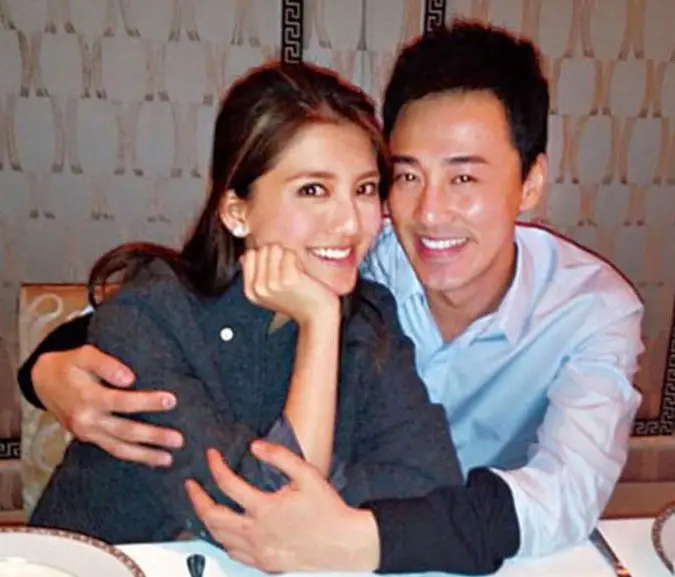 Karena Ng Says She's Single, Still Friends with Raymond Lam
Karena Ng is probably the first girlfriend Raymond Lam has publicly admitted to dating.  The two met filming for movie, "Love Is… Pyjamas" (男人如衣服) in 2012.  Karena Ng had only just joined showbiz and was only 18 or 19 when she started dating Raymond Lam, who was 33 at the time.  After dating for a year, the two finally announced their relationship.  Everyone thought the two would last as Raymond Lam had previously expressed his  love for Karena Ng to the media on seven occasions.  The couple was quite high profile and there were times the media would paint Karena Ng as a gold digger as Raymond Lam would always shower her with gifts, trips, and shopping sprees.  Sadly, the two announced their breakup in March after dating for five years.  The two are now dating separate people, but Karena Ng had once admitted she and Raymond Lam were still friends. 
Couple 5: Carlos Chan (陳家樂) and Jennifer Yu (余香凝)
Carlos Chan Denies Cohabiting with Jeannie Chan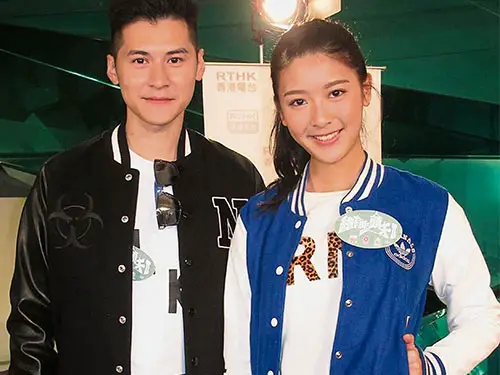 Carlos Chan's, Ex-Girlfriend, Jennifer Yu, Announces Marriage Amidst Pregnancy Rumors
Actor Carlos Chan has been in the entertainment industry for twelve years.  He finally struck it big as the grandfather, Chung Ting Kwok, in TVB's "Daddy Cool" this year.  As his popularity soared, Carlos Chan once said he would like to get married with Jennifer Yu by 35.  However, shortly afterwards, the two suddenly announced their breakup in June, after dating for three years.  The media claimed Jennifer Yu was cheating on Carlos Chan with an insurance executive as she was staying over at his home.  When Carlos Chan was interviewed about the breakup, he was teary eyed, while Jennifer Yu denied the cheating claims.  
  Credit: HK ULifestyle