The cast of TVB's "Big White Duel" (白色強人) attended an event today to promote the series. The ratings reached an average viewership of 28.7 points. Kenneth Ma (馬國明) expressed he was happy and unexpected about the good ratings. He explained, "The theme of the series is still very different from previous ones. Hong Kong series seldom talk about healthcare reform. It's not a typical "see lai series." The first day it aired, I received a lot of WhatsApp messages from friends saying it's good. This proves Hong Kong people can accept different themes. (Is it because you're so cool that it helped with the ratings?) I don't dare say, but a lot of friends said they've never seen me this cool before. (Is there a chance for best actor?) I didn't think about this. The most important thing is that the series is well received. Awards are icing on the cake."
Ali Lee Rumored to be Frozen by TVB over Social Media Posts
What Happened to "Kennis" in the "Big White Duel" Ending?
Netizens are Upset at Kenneth Ma's Kiss Scene with Kayee Tam in Her New Music Video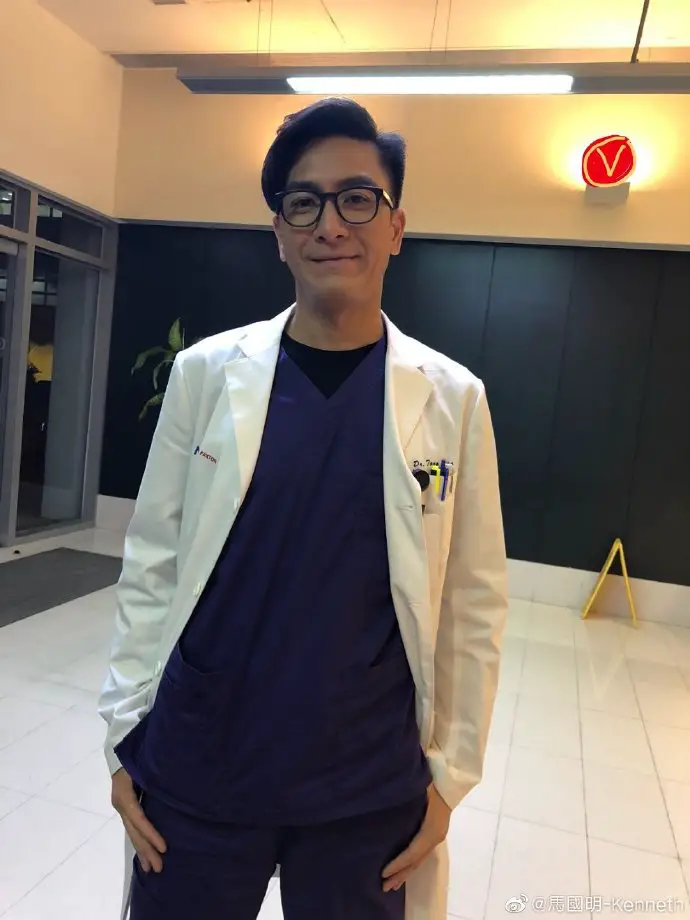 Kenneth Ma Says Natalie Tong Has Always Been Good, Natalie Tong: Ask Me Out on a Date!
When asked what other suggestions he has, aside from treating dinner, if ratings reach even higher, Kenneth Ma said, "If anything needs to be shown, just find the female artists. It's always been "uniform temptation." Our series have a whole lot of goddesses. (Since you're a god, what would you do?) Ask Roger Kwok (郭晉安). I'm following his lead. If we need to show our appreciation, everyone needs to do it. It's hard to push one person to do it.
Kenneth Ma Wanted More Intimate Scenes with Natalie Tong in "Big White Duel"
As for Ali Lee (李佳芯), she suggests male artists to show off their chocolate abs to celebrate high ratings as its what citizens want to see nowadays. She says, "I've never seen Kenneth Ma with chocolate abs. His face is naturally dorky, he usually looks very innocent, but underneath it he might have chocolate abs down there. This scene of his face with his chocolate abs would be cute."
Ali Lee Recounts the Days When She Didn't Even Have $100 in Her Bank Account
Roger Kwok expressed his abs aren't ready yet and questioned why female artists aren't more reserved. He suggested female artists should show off their abs instead.
Roger Kwok Supports Kenneth Ma for Best Actor
Roger Kwok Says His Character is Misunderstood in "Big White Duel"
When mentioning about voting for best male actor, Roger Kwok said he would vote for Kenneth Ma. He explains Kenneth Ma showed a very gentle side to him in the series, making everyone like him. Roger Kwok goes on to say "My picks are always right every year. This year I am picking Kenneth Ma, but I shouldn't give him so much pressure, I shouldn't say things like this. (You're not going to compete for best actor?) Awards are given by the audience. There's a lot of reasons for winning the award. In fact, TVB still has a lot of strong series to promote, we shouldn't be thinking about this too much right now."
Credit: hk.on.cc (1, 2, 3), Roger Kwok Weibo, Kenneth Ma Weibo