Chinese fans have a reputation for being some of the richest and lavish when it comes to supporting their idols. This time, Xiao Zhan(肖战) and Wang Yibo's (王一博) fans bought out multiple electronic billboards plastering Xiao Zhan and Wang Yibo's faces in New York City's iconic Times Square.
Xiao Zhan Fans and Wang Yibo Fans are Sabotaging Each Other's Idol Over Their "Uncivilized" Behavior
Xiao Zhan Dedicates Birthday Post to Wang Yibo and Fan Girls are Going Crazy
Xiao Zhan and Wang Yibo Want to Collaborate Again
Xiao Zhan and Wang Yibo Gave Lots of Fan Service at "The Untamed" Fan Meeting
Xiao Zhan and Wang Yibo's popularity skyrocketed after "The Untamed" (陈情令) aired. Both actors' fanbase grew exponentially. Even though "The Untamed" has finished airing for a few weeks now, fans of Xiao Zhan and Wang Yibo are still out in support of their idols. It's unclear how much fans spent to put them on the billboards, but it's definitely not a nominal number.
Xiao Zhan and Wang Yibo Reveal Their Failed Meetups and Why They Had to Apologize to the Director while Filming "The Untamed"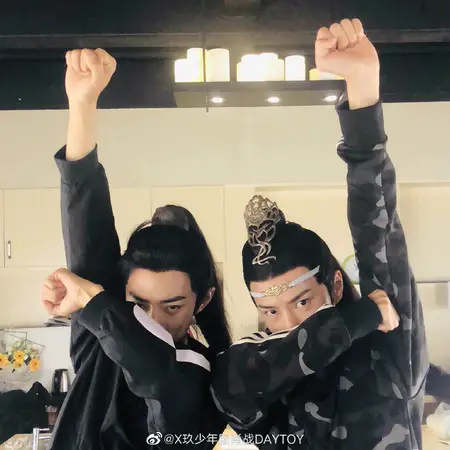 Wang Yibo Complains about Xiao Zhan Bullying Him While Filming "The Untamed"
After pictures and videos were shared of the billboards, many fans left comments saying, "I am proud of them.", "Wow, so great. You guys are worthy.", "Xiao Zhan and Wang Yibo walk on the flower road together.", "Long hail Wang Yibo and Xiao Zhan's friendship."
Watch the billboards in action: http://t.cn/AiRAkANo?m=4411630073113377&u=1834112862
Credit: ETtoday.net, Weibo (1, 2)