It's the season of love and dating rumors. School is in session for most parts of the world, but that doesn't mean dating rumors should slow down any less. Dating rumors between SNH48 member, Sun Zhenni (孙珍妮), and "Qing Chun You Ni" (青春有你) contestant, Chen Tao (陈涛), started circulating after a netizen dug up some pictures of the two. As it turns out, the two are classmates at the Shanghai Theatre Academy. Sun Zhenni denied the rumors today and clarified her relationship with Chen Tao.
SNH48's Li Yuqi Apologizes After Being Accused of Plagiarizing Super Junior's Song
Debt Collection Agency Goes After SNH48's Lu Ting After Fan Gives Out Her Number to Borrow Money
Netizens got their panties in a bunch when someone found this picture of Sun Zhenni and Chen Tao.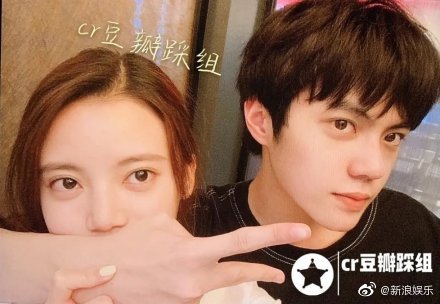 Rumored Mentor List for Female Version of "Qing Chun You Ni" / "Idol Producer 3" Being Circulated
Sun Zhenni said:
"First, I'd like to apologize to everyone for the picture. I didn't distinguish the appropriate distance between idols, which led this picture to bring about misunderstandings among everyone. For this, I am deeply sorry.
Classmate Chen Tao and I knew each other early on. We met each other through work. On the day the picture was taken, a bunch of us had a meal together after Classmate Chen Tao finished with his auditions. Because a few of us are good friends and have good relations normally, we didn't take note of the appropriate behavior idols should upload, didn't realize the severity of the matter. I apologize to everyone here. I will be more cautious with my words and actions in the future and be an even more mature idol.
SNH48 Forms "World's First E-Commerce Idol Girl Group", AW9
Please give me a little more trust. Shanghai Theatre Academy is my favorite school. Getting into college and being able to meet friends makes me very happy. Once again, sincerely apologizing to everyone!"
They also used this picture as proof of them dating, but it looks like they were doing something at their school.
Kai Ko's Once Rumored Girlfriend, Lillian Chen, Rumored to be Dating "Qing Chun You Ni" Contestant, Kurt Huang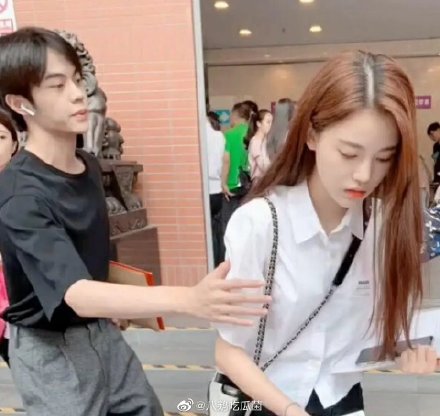 Former SNH48 Member, Ju Jingyi, Suspected of Getting Plastic Surgery
Lastly, because they both had a hair tie on their wrists, so naturally they're dating.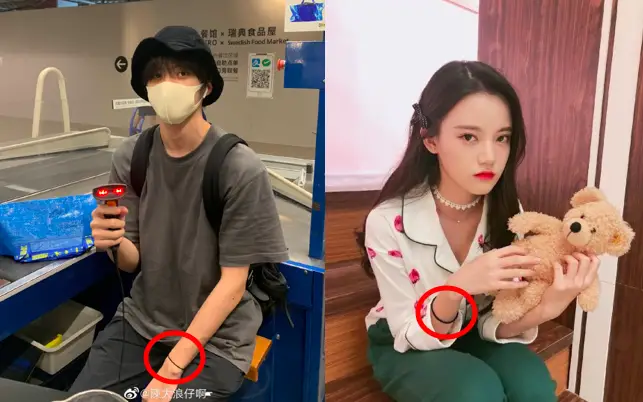 Intruder Broke Into and Rummaged Through Wan Lina's Room at SNH48's Dorm
Chen Tao with Guan Yue (管栎) and Yao Chi (姚弛) from "Qing Chun You Ni"
"Qing Chun You Ni" Trainee, Yao Chi, is Buzzing Among Korean Netizens as the "Most Handsome Trainee Out of Entire PRODUCE 101 Series"