Taiwanese actress Joe Chen (陳喬恩) has been single for a while now and her dating life has always been closely followed. It was recently announced Joe Chen would be participating in the reality dating show, "Meeting Mr. Right 2" (女儿们的恋爱2) to find love. The first episode aired today and Joe Chen was paired up with a non-celebrity. Before the show aired, netizens had ran into Joe Chen filming with her date. Pictures of them filming were previously shared and netizens had already bashed him at the time based on blurry pictures. Now that the first episode aired and Joe Chen's date has been revealed, netizens are being even more ruthless about his appearance.
Joe Chen Responds to Fans Quitting on Her After Confirming Relationship with Alan Chen
Fans are Canceling Joe Chen After Confirming Relationship with Alan Chen + Netizens Dig Up Alan Chen's "Dirt"
Joe Chen and Alan Chen Choose to be Together in "Meeting Mr. Right 2" Finale
Joe Chen's date is revealed to be Alan Chen (曾伟昌), a Malaysian native. He works in the health supplement industry. Alan Chen appears to be a painter as well and arranged for their date at an art gallery. He said this was his first time interacting with an actor and hoped to treat her like a normal person.
Joe Chen Has the Difficult Task of Working with Jin Han and Chen Youwei in "Hello, My Shining Love"
Joe Chen Lashes Out at Netizen Trying to Couple Her with 20 Year Old Actor, Leo Wu Lei
Joe Chen Shares the Struggles of Being a 40 Year Old Actress and the Names People Called Her
Not only were netizens not feeling Alan Chen, but even Joe Chen's dad didn't seem too pleased with him either. Joe Chen's dad was watching the date in the studio and said, "I think the child (Joe Chen) won't like [him]. I don't really like [him]." Some netizens said about the male guest, "His looks really aren't much, but the most important thing is whether Joe Chen likes him or not.", "Not considered really ugly, but I think Joe jiejie doesn't like this type.", "He really doesn't match with Joe Chen.", "I think the male guest is alright. He looks sincere when he smiles.", "The male guest looks really bright and handsome."
Joe Chen Reveals She Hasn't Dated for 6 Years in "Meeting Mr. Right 2"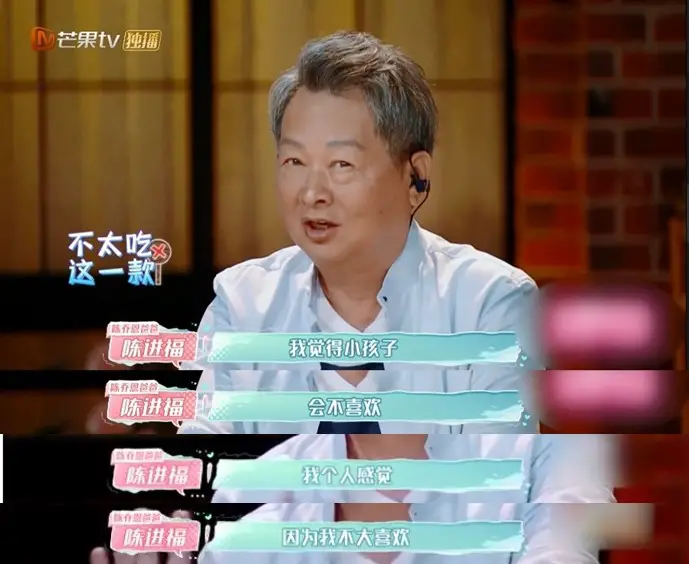 No worries though. The show allows Joe Chen to choose another male guest to date if she doesn't like the one she has.