Angelababy has always been the subject of debate when it comes to her appearance and her acting. Even though she boasts over 100 million followers on Weibo, she gets a lot of criticism and negative comments whenever she is in the headlines. Lately, she's been going on variety shows that allows her to reveal a more personal side of her viewers haven't seen before.
Angelababy Sparks Backlash for Photoshopping Picture of Herself at Event She Couldn't Attend
Angelababy Dispels Divorce Rumors with Birthday Greeting to Huang Xiaoming
In the first episode of "Tasty Life 3" (美食告白记3), Angelababy and her good friend and director, Fafa (马嘉莹), cook for each other and recount their history together. Fafa mentions Angelababy's recent keyword is "pondering". Angelababy reveals she has been pondering about how she can become better. She expressed, "Back then I might have compromised a lot. I thought any work was an opportunity. So no matter if it was good or bad, I would want to try it. Now, I would actually consider my future developments. If it's acting, I would want to choose a role I want to portray, do something I really want to do. I think this is something I need to ponder about."
Angelababy Tried to Stop a "Substitute Photographer" from Attacking Her Fan at the Airport
Angelababy Gives Heartbreaking Response When Asked if She Has Ever Thought about Quitting Showbiz
Angelababy then talks about how there are many people attacking her online and how she didn't handle it well. She expressed, "I didn't understand back then. No one told me what I could do. I've actually been in a very perplexed state regarding these fabricated rumors. When I see them, I feel a bit…" Angelababy then explains when she meets new friends, they would ask her about some of the rumors and she'd have to spend time explaining to them, which has troubled her a bit.
Angelababy Earns Praise for Performance in "A Murderous Affair in Horizon Tower"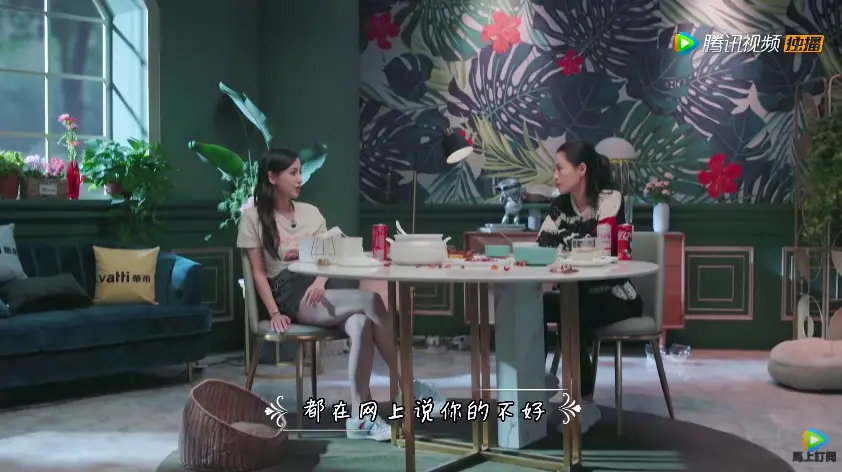 Bosco Wong Shows Off His Korean to Go Up Against Oppas and Reunites with Angelababy at Asia Contents Awards
Even though Angelababy is always targeted by netizens with hurtful comments, she chooses to use a different attitude to view them. She explained, "There might be some people whose mindset might crumble when they face people they don't know who are saying bad things about them online. But to me, there are times when I think these people who keep talking about me, it feels like my mom. They must keep nagging you until you change for good. I think they actually really love me that's why they're so concerned about me."
Netizen Calls Angelababy a "Disgrace" at Paris Fashion Week Because of One Picture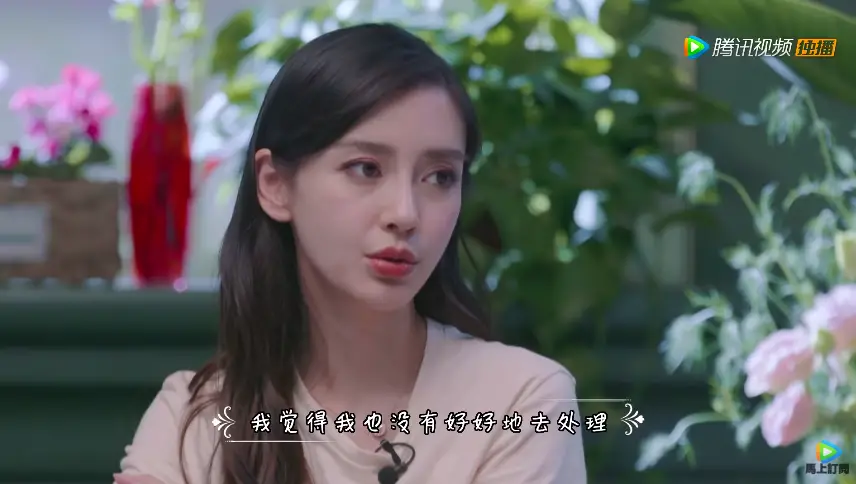 Angelababy Doesn't Want People to Tell Her Son, "Your Mom Can't Do Anything"
Angelababy then delves further and expressed, "Years later, I will be grateful for this period. I think people slowly mature and will accept their imperfections, accept they're not so different, accept their own shortcomings. This is my understanding of what it means to be mature. When I first started receiving these news 10 years ago, I couldn't let it go. When I see the headlines on the gossip magazines, I was very mad. I would say why are they writing it like this, but afterwards, I thought about it more. Maybe the people writing these things, they don't have any deep hatred for me. This is just part of their job."
Angelababy Gets Candid about Being Known Only Because of Huang Xiaoming and Not Having any Notable Works
Watch the full episode here:
Credit: Tencent Youtube, Weibo (1, 2, 3)