Star chasing is becoming very scary in China. Just a few days ago, Angelababy encountered a scary situation when a fan of hers was attacked by a man who was said to be a "substitute photographer". Zheng Shuang (郑爽) made headlines on November 13 when a video clip was released showing her running away from a woman chasing after her at the airport. The person fell, but netizens actually yelled at Zheng Shuang for not helping the person get up.
Zheng Shuang and Boyfriend, Zhang Heng, Rumored to Have Broke Up
In the video, Zheng Shuang is dressed very obscurely and is wearing a mask. A woman is seen chasing after Zheng Shuang trying to take pictures of her. The woman trips and falls down. Some netizens said Zheng Shuang was cold for not helping the woman get up. After the video went viral, Zheng Shuang's fans came to her defense and revealed what really happened.
Zheng Shuang Thinks it Might Be Better if She Didn't Date Her Manager Boyfriend, Zhang Heng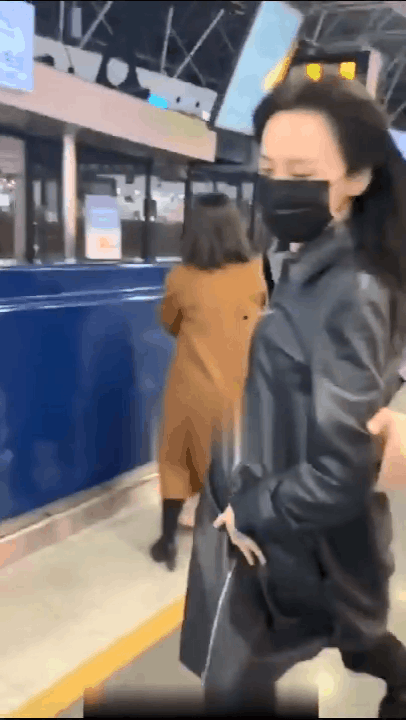 Yang Yang Sends Birthday Greetings to Zheng Shuang at Her Birthday Party
Fans claim the woman who fell down is not Zheng Shuang's fan and was actually a "substitute photographer". When the woman fell down, Zheng Shuang did turn around to check on her, but was escorted away by her assistant. Some of the fans felt had she stopped, it would've created an even bigger mess.
Zheng Shuang Accused of Getting More Plastic Surgery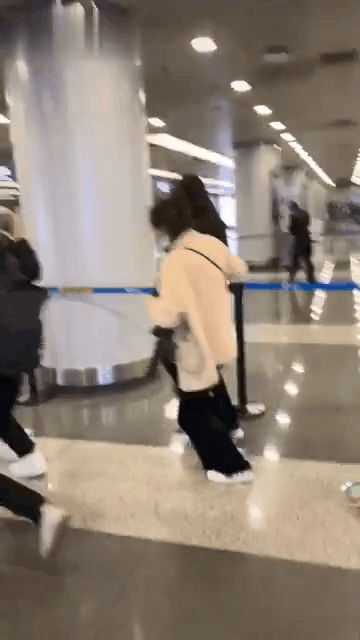 Yang Yang and Zheng Shuang Will Have Solo Performances at HunanTV's "Double 11 Carnival Festival"
Zheng Shuang's fans also revealed her appearance at the airport was not for a public event. There were no bodyguards around, just one assistant escorting her. It's reported her fans didn't know about this schedule and weren't present at the airport. They said there were also a few other bloggers and "substitute photographers" chasing after Zheng Shuang. Many of her fans and level headed netizens left comments urging people to be rational and to maintain public order when chasing after stars to avoid something like this happening again.
Full video: http://t.cn/Air6v6Fg