Joe Chen (陳喬恩) and her Malaysian boyfriend, Alan Chen (曾伟昌), have been showing off their relationship like it's nobody's business. On May 20, it was "I Love You Day" in China because the numbers sound like "I Love You" in Chinese. Joe Chen showed off the presents Alan Chen got her, including something from Tiffany's. There were even speculations they were living together after Joe Chen posted an IG story on 5/20 saying, "My present is my favorite picture. Your back after getting off work and drinking soup."
Joe Chen Responds to Pregnancy Speculations After Recent Photos Go Viral
Fans are Canceling Joe Chen After Confirming Relationship with Alan Chen + Netizens Dig Up Alan Chen's "Dirt"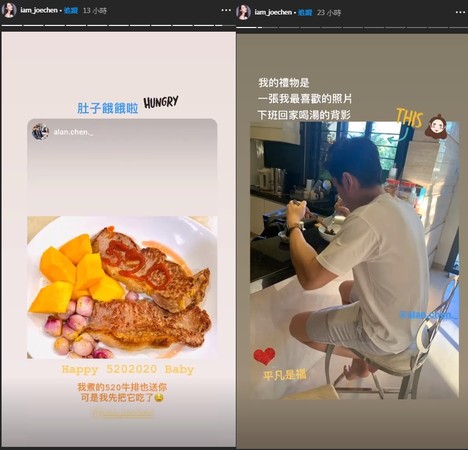 Ming Dao and Joe Chen Revisit "The Prince Who Turns into a Frog" 15 Years Later
Unfortunately, Joe Chen and Alan Chen's relationship wasn't highly looked upon by netizens and some of her fans. Despite some of Joe Chen's fans threatening to stop stanning her, Joe Chen remained adamant to keep her relationship with Alan Chen. Break up rumors started circulating when Joe Chen posted some lyrics from a song on May 24. The problem is that the lyrics are from the song "The Prince is Heading North" (公子向北走), which talks about break up.
Joe Chen Celebrates First Valentine's Day with Alan Chen
Joe Chen Continues Flaunting Relationship with Alan Chen and We're All For It
Perhaps people got too excited and started flooding her comments about breaking up, which led to Joe Chen deleting the post. She posted again saying, "Believe me, we can be happier, because innocence is just an attitude." She included a screenshot of Alan Chen debunking the break up rumors.
Joe Chen Responds to Fans Quitting on Her After Confirming Relationship with Alan Chen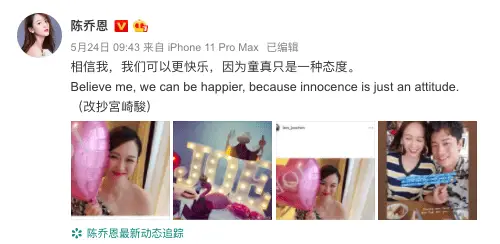 Joe Chen Has Trouble Holding a Conversation with Wang Yibo
He posted a picture of him and Joe Chen on IG story with the caption: "Let's focus on the positive things in life and not fake news and rumours. We are doing fine." Joe Chen also reposted Alan Chen's IG story.
Joe Chen and Alan Chen Celebrate One Year Dating Anniversary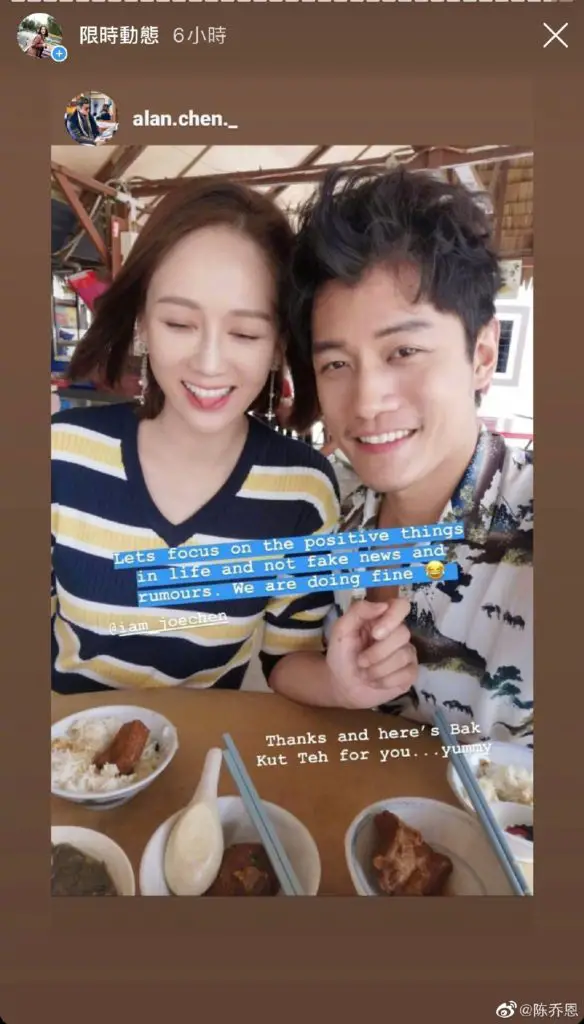 Credit: Weibo (1, 2), Alan Chen IG