Yang Mi (杨幂) and Wei Daxun's (魏大勋) dating rumors are heating up again in the second half of 2020. It seems like the dating rumors between the couple keep escalating each quarter. Back in April, their dating rumors went up another notch when Yang Mi was spotted visiting Wei Daxun on his film set and later entered the same hotel with an assistant.
Yang Mi and Wei Daxun Dating Rumors Heat Up for Umpteenth Time After Recent Spotting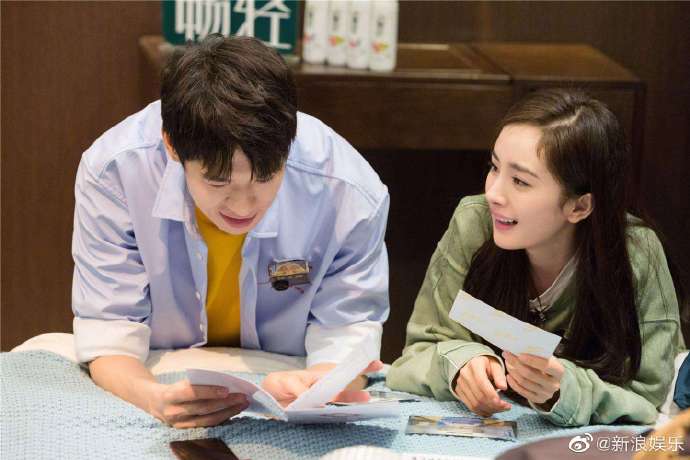 Yang Mi and Wei Daxun Dating Rumors Heat Up as Gossip Blogger Claims They Stayed at the Same Hotel
On August 13, paparazzi reportedly spotted Yang Mi and Wei Daxun in the same neighborhood. The pictures are quite blurry and there is no frontal view of the couple. However, the hashtag "Yang Mi Wei Daxun" immediately trended to #1 on Weibo with over 7 million mentions after the pictures were released.
Netizens Found New "Evidence" Claiming the Yang Mi and Wei Daxun Dating Rumors are True
According to the reports, it's said Yang Mi was recently spotted in the parking lot of a building in Hengdian and immediately got onto her car. Her assistant got on afterwards. Later on, it was reported Wei Daxun was seen coming out from the same building Yang Mi came out from.
Yang Mi and Xu Kai Forced into Marriage in RomCom, "She and Her Perfect Husband"
Hawick Lau Denies Falling Out with Ex-Wife, Yang Mi, Over Daughter, Noemie Lau
They were supposedly wearing "couples outfits". Because of these pictures, rumors started circulating Yang Mi and Wei Daxun were living together. Like the previous instances, neither party have addressed the rumors.
Yang Mi's Studio Shuts Down Marriage Rumors with Wei Daxun