Content Warning: The following content may contain verbal and/or visual references to suicide and/or self harm. If you or someone you know is suicidal, please seek assistance with your local suicide intervention group:
https://www.opencounseling.com/suicide-hotlines
Sam Cheung, the ex-boyfriend of Miss Hong Kong 2020 contestant, Jessica Liu (廖慧儀), passed away on December 2 after jumping off a building. His younger sister discovered his suicide note in his computer. She also revealed that Sam Cheung had already tried jumping off the building 5-6 times in the past few months. His friends and his younger sister would always drag him back down. She said Sam Cheung seemed normal the previous night. His younger sister also revealed she had reached out to Jessica Liu through IG after her brother's passing. She saw that she read it, but didn't respond. She also says Jessica Liu still has her number blocked.
Ex-Boyfriend of Miss Hong Kong 2020 Contestant, Jessica Liu, Passes Away from Suicide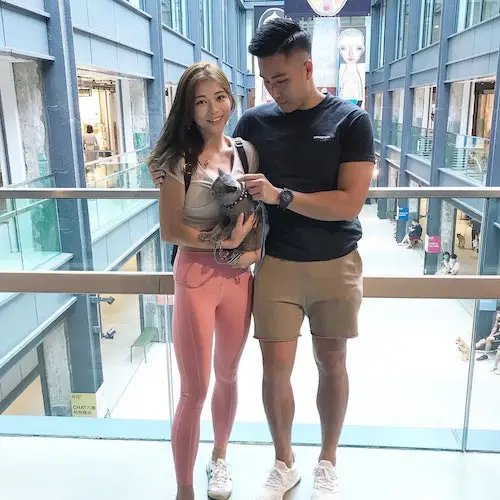 Boyfriend of Miss Hong Kong 2020 Contestant, Jessica Liu, Tells TVB Artist, Danny Hung, to Stop Looking for Her
In his note, he wrote, "Starting from September, I've experienced being unemployed, betrayed, break up, being heartbroken. Everything that I've treasured, established my identity, my most loved girlfriend, work, were all lost at once. Waking up everyday and living, I've lost my core and pillar. When I wake up everyday, I don't even know what I am living for anymore. The hope of seeing someone when I wake up everyday is all gone. No longer appearing in your life. Under emotional instability and breakdowns, I get awakened by nightmares. When I wake up, I would be in a cold sweat, my heartbeat is racing, and my heart is in a lot of pain. Things that take a long time and effort to invest in can actually disappear in a moment. I already think life is very tiring. I don't want to continue on.
Miss Hong Kong 2020 Contestant, Jessica Liu, Dumps Boyfriend Days After He Accused TVB Artist for Getting Too Close to Her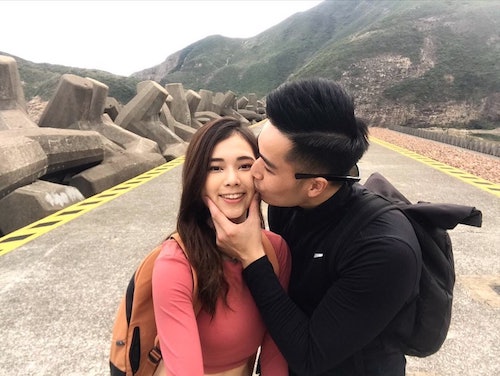 Ex-Boyfriend Denies Stalking, Threatening, and Sexually Harassing Miss Hong Kong 2020 Contestant, Jessica Liu
Losing you is the biggest failure and torment of my life. Just thinking about not having you as my other half in the future, getting married and having kids without you, makes me not want to continue on. I really can't find the reason to keep on living. Thank you to my family and friends for being by my side and consoling me for these past months. I am not young anymore. There are a lot of things that no matter whether your friends and family try to console you on, there are some things that you can't get over…Just thinking about this person never coming back and possibly getting married and having kids with someone else, it's already unbearably painful."
Sam Cheung's Younger Sister Reveals Jessica Liu's Response to Her Brother's Suicide Note
Miss Hong Kong 2020 Contestant, Jessica Liu, Rumored to be Secretly Dating Danny Hung
Sam Cheung mentioned he was always supportive of Jessica Liu joining the pageant. On his 26th birthday, she had prepared a birthday party for him and that they had saw each other as life partners from that day on. However, Sam Cheung said everything changed in July when she joined the pageant. "Perhaps this is the popularity you've always wanted all along, the feeling of being noticed, the thing you've wanted has finally come true. Your view of the world has broadened a lot. Your world no longer contains just me."
Sam Cheung Blamed Himself for Not Treating Miss Hong Kong Ex-Girlfriend, Jessica Liu, Better and Regretted Letting Her Go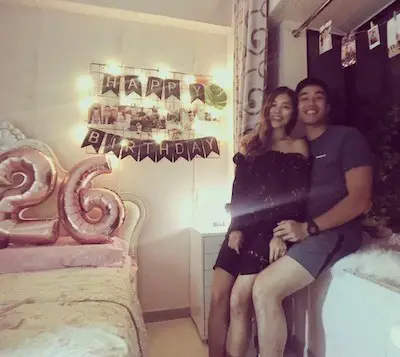 He also mentioned the third party in their relationship saying, "A month after joining the pageant, a lot of things happened. I lost everything. No matter how frustrated I was at the time, you didn't think of being by my side to go through the hardships. On the contrary, you lied to me, you hid from me. When I needed you the most, you used countless lies to go out with someone else. When you did these things, did you even think about how big the blow and psychological shadows would be to me?"
Danny Hung Admits to Dining with Miss Hong Kong 2020 Contestant, Jessica Liu, But Denies Dating Each Other
When Jessica Liu decided to break up, Sam Cheung mentioned he tried his best to salvage the relationship. However, he said, "I won't have any more strength to meet someone again. I don't want to get to know a stranger again. If the bride and wife isn't you in the future, I don't have a reason to keep on living anymore. If that is the case, let's just stop here, okay?"
In a prior interview with Oriental Daily News, Jessica Liu clarified the break up was not affected by her joining the pageant and that it was mutually agreed upon to end it this way. She said, "Breaking up is because we aren't compatible. It's purely two people's matter. It wasn't related to the change in the environment." Jessica Liu also emphasized the break up didn't involve a third party and said she doesn't have much communication with Danny Hung, who Sam Cheung had previously named as the third party in their relationship.
Credit: Apple Daily, hk.on.cc, Sam Cheung IG