Taiwanese actress, Janine Chang (張鈞甯), known for the series "Black and White" (痞子英雄) and being the ex-girlfriend of fellow Taiwanese actor, Mark Chao (趙又廷), has been focusing her career in China in recent years.  Ever since her break up with Mark, the media has always focused on Janine's love life.  While she has been involved in dating rumors, she hasn't admitted to any of them.  
Roy Chiu Didn't Consult with Janine Chang Before Confirming Relationship + Janine Chang Responds to Roy Chiu's "Love Confirmation"
A Look at Roy Chiu's Dating History and Why Netizens aren't Thrilled about Him Dating Janine Chang
Just Friends with Benefits
According to Taiwan paparazzi, Mirror Media, they received a tip from a reliable source that alleges Janine caught her long rumored boyfriend, Zero Lin (林哲樂) cheating on her back in August.  The source says Janine found out when Zero's phone's notifications kept going off at night.  It appears the supposed third party sent some incriminating texts to his phone.  Zero emphasized the woman is just a "friend with benefit", not a mistress.  Janine refusing to hear anymore, initiated the break up. 
Roy Chiu and Janine Chang Rumored to be Dating
The next day, Janine flew to Qingdao to film.  It is said Zero flew to see her the next day trying to salvage the relationship.  To add to that, Janine's mom and good friends were also seen flying to Qingdao, which some speculate was to comfort her.  However, her manager denied those claims and said it was just to celebrate Janine's birthday.  According to those close to Janine, they say the relationship is most likely over.  Even good friend, Ivy Chen (陳意涵), once said, "She has bad taste in men."
Staff Member Denies Hans Zhang and Janine Chang Marriage Rumors
Janine: I'll have to beg for forgiveness
Regarding the recent accusations, Janine responded to Apple Daily TW recently and said the following, "This is marvelous! The netizens have helped me change a few boyfriends.  How many people have helped in making up these lies in the past few years?  I am especially sorry for dragging my friends in the headlines, even when there were rumors about other friends.  Being my friend sucks.  I'll have to go kneel and apologize again."  While not directly addressing it, it seems Janine has denied all the allegations put forth by Mirror Media.  
Janine Chang Hasn't Seen Roy Chiu Since "Detective Chinatown" Promotions
This wouldn't be the first time Janine was in the headlines rumored to be with Zero Lin.  Janine has long denied dating the 35 year old director even when the two were caught grocery shopping last year and Janine had her hands around his waist.  When asked to comment, Janine claims, "It's a misunderstanding.  We're just friends.
Shawn Dou Denies Dating Janine Chang, Shawn Dou: She Already Has a Boyfriend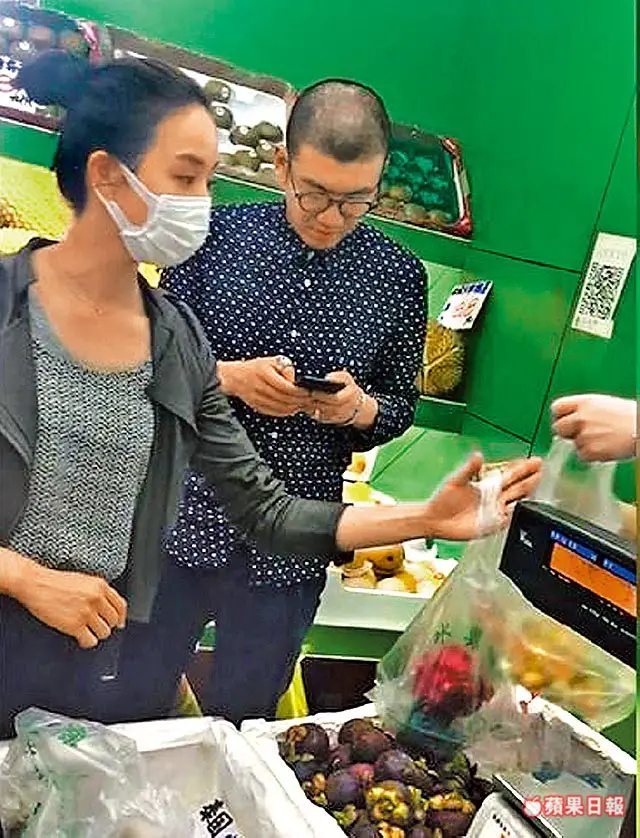 Credit: Mirror Media, Apple Daily HK, Apple Daily TW