Many Hans Zhang (张翰) and Janine Chang (張鈞甯) shippers are heart broken today as it was revealed Janine Chang and Taiwanese actor, Roy Chiu (邱澤), are dating. Many fans were shipping Janine Chang and Hans Zhang in real life due to their chemistry in the series "Here to Heart". While Janine Chang has yet to respond, Roy Chiu's manager had confirmed the news and said, "In the process of pursuit." This left many netizens wondering how can they be dating if he's still pursuing her. In addition to that, many netizens aren't thrilled about Janine Chang dating Roy Chiu due to his past dating history that includes Rainie Yang (楊丞琳), Joe Chen (陳喬恩), Tiffany Tang Yan (唐嫣), and Tia Lee (李毓芬).
Janine Chang and Roy Chiu Asked about Relationship Status at Press Conference
Roy Chiu Didn't Consult with Janine Chang Before Confirming Relationship + Janine Chang Responds to Roy Chiu's "Love Confirmation"
Rainie Yang
Back in 2003, Roy Chiu and Rainie Yang were rumored to be dating after starring in the series, "Original Scent of Summer" (原味的夏天). While the two never admitted to dating, it was known among everyone. Rainie Yang had once mentioned she dated someone for 8 months, but only saw each other less than 10 times. She also mentioned his "weird and gloomy personality" led to her initiating the break up. When the two met half a month later, he only said, "Ok, I'll agree to breaking up with you." Many people suspect this boyfriend was Roy Chiu. The two broke the ice in 2018 when Rainie Yang congratulated Roy Chiu backstage when he was awarded Best Actor at the Taipei Film Festival.
Rainie Yang and Li Ronghao Officially Tie the Knot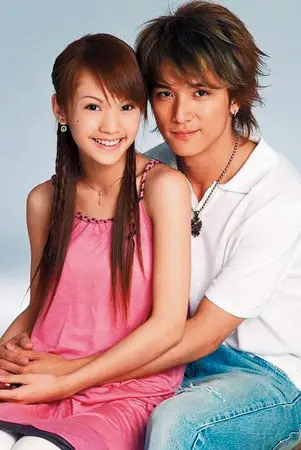 Staff Member Denies Hans Zhang and Janine Chang Marriage Rumors
Joe Chen
In 2009, he was rumored with Joe Chen after working together in the series "Easy Fortune Happy Life" (福氣又安康) and "The Girl in Blue" (佳期如夢). It was rumored Joe Chen had broke up with her foreigner boyfriend she dated for over 4 years at the time because of Roy Chiu. Joe Chen was also filmed staying over at Roy Chiu's home, which started the dating rumors. Once again, neither party addressed the rumors. It was reported the relationship only lasted for half a year, shortly after they completed filming for "The Girl in Blue". Later on, Joe Chen was asked about Roy Chiu at a lingerie event. She responded, "I already don't have any contact with this person. We're friends that don't have any contact. Don't link me with him anymore."
Joe Chen Reveals She Hasn't Dated for 6 Years in "Meeting Mr. Right 2"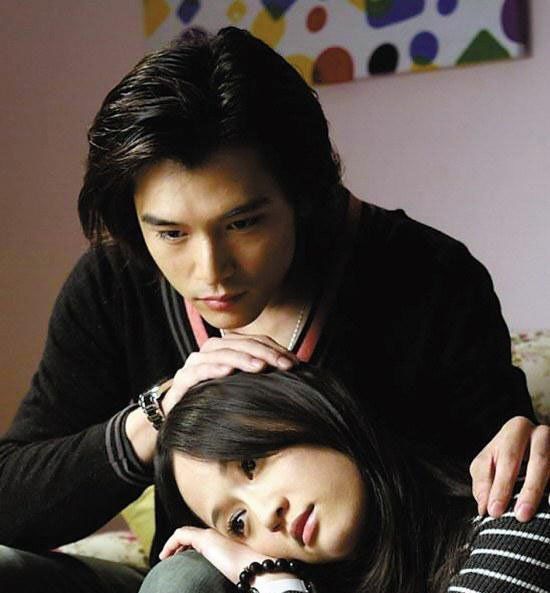 Netizens Bash Joe Chen's Date for Not Being Good Looking on "Meeting Mr. Right 2"
Tiffany Tang Yan
The next relationship is perhaps the most public and tumultuous one he had. His handling of this relationship led netizens to label him as a "scumbag" (渣男). Roy Chiu and Tiffany Tang Yan became a fan favorite couple after filming "My Daughter" (夏家三千金) in 2010. The dating rumors were pretty much confirmed when Roy Chiu posted on Weibo a picture of his race car that had a polaroid picture of Tiffany Tang Yan. At the time, Roy Chiu was just starting to develop his career in China, so the two didn't reveal their relationship. It's reported Tiffany Tang Yan would often fly to Taiwan to be with Roy Chiu.
Tiffany Tang Yan and Luo Jin Announce Pregnancy
Tiffany Tang Yan and Yang Mi Avoid Each Other at Event
Everything seemed fine until 2013. He was doing an interview in Shanghai and was asked about his love life. He suddenly said that they hadn't seen each other in 7 months and returned to being friends. After this interview, Tiffany Tang Yan's manager exposed Roy Chiu and said it was a one sided break up initiated by him. It was reported Tiffany Tang Yan was deeply hurt because of this relationship resulting her to become really skinny and even suspending work activities. Luckily, she got out of it and found her prince charming. Because of this messy break up, Roy Chiu's image and career took a hit.
Yang Mi Reportedly Not Attending Tiffany Tang Yan's Wedding in Vienna
Tia Lee
It was rumored the primary reason for the break up with Tiffany Tang Yan was due to the addition of Taiwanese actress and singer, Tia Lee. Roy Chiu and Tia Lee met after working in the 2011 series "Office Girls" (小資女孩向前衝). It was reported Tia Lee had flown to Shenzhen a few times to visit Roy Chiu on set, becoming the third party in his relationship with Tiffany Tang Yan. Later on, they were spotted together late at night. Tia Lee later clarified she drove Roy Chiu home because he had drank alcohol and stated they were just friends. It's alleged this incident indirectly led to Tiffany Tang Yan and Roy Qiu breaking up.
Janine Chang Talks Relationship with Roy Chiu and Clarifies Rumored Remarks Her Mother Made about Him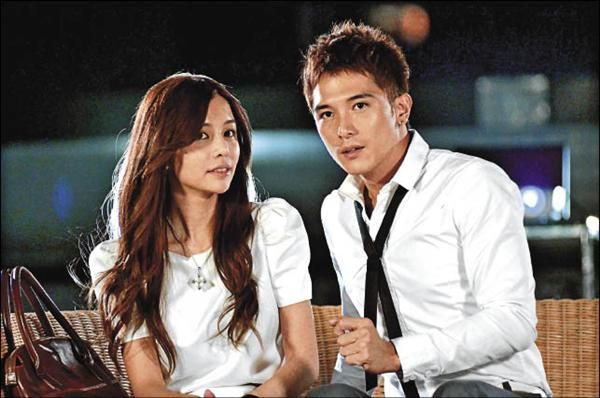 Roy Chiu and Janine Chang Rumored to be Dating
Shawn Dou Denies Dating Janine Chang, Shawn Dou: She Already Has a Boyfriend
Netizens reaction
It's evident Roy Chiu has a pattern of dating his co-stars. He once said in an interview that he doesn't believe a person can only like one person in a lifetime. There would be many girls he admired, but he wouldn't act on it. In a recent interview he was asked if he felt wronged about being labeled a "scumbag". He expressed, "I've thought about whether my personality has traits where people don't like or areas where I am not appropriate, or rather I am not suitable to be falling in love, that is also a possibility."
Janine Chang Hasn't Seen Roy Chiu Since "Detective Chinatown" Promotions
Because of his past dating history, many netizens don't have high hopes for his relationship with Janine Chang. Netizens left comments such as, "Why would my goddess do this to herself?", "Goddess, he is not worthy.", "Roy Chiu? Goddess, you have to be rational.", "Why do this to yourself, goddess? Please keep your eyes open.", "Jie jie, hurry up and run.", "It'll be better if he's not successful in pursuing her."
Credit: Cosmopolitan, Elle TW, Joe Chen Weibo, IG (1, 2, 3, 4)