Chinese A-list actress, Fan Bingbing (范冰冰), has been missing from the public eye and social media for over three months now due to allegations of tax evasion and fraud as a result of her "yin yang contracts".  There have been several rumors about her whereabouts, none with enough evidence to paint a picture of her current state.  One rumor stated she was being "detained" in a hotel in the Changping district in Beijing, while a special team was formed to investigate and review Fan Bingbing and her staff's accounts.  The latest rumor states that Fan Bingbing is in the clear with the investigation being concluded.  
Fan Chengcheng Claps Back at Sasaeng Fans
Fan Chengcheng Attending "Idol Producer 2" Finale
Fan Chengcheng's Co-Stars Tell Him Why He's Still Single
Fan Bingbing Finally Admits to Tax Evasion Scandal, Posts Formal Apology Letter on Weibo
Friend Proves Fan Bingbing and Li Chen are Still Together
It has been said Fan Bingbing has been laying low to cooperate with the investigation.  The first sign of Fan Bingbing's whereabouts was on her birthday where she briefly appeared online on her Weibo account.  Some of her fans have revealed there were no illegal activities discovered in her companies and work studio.  So right now the investigation has completed and is now going into the final stages.  
Fan Bingbing "Appears" After 3 Months of Inactivity
Some netizens are also saying Fan Binbing's endorsements are still active and not like what the rumors said about her losing sponsors.  Just like a recent rumor that said she lost a sponsorship with a duty free shop in Thailand.  Local fans have shut down those rumors by taking pictures of her posters.  
It has reported if and when she returns in the future, she will focus her work on public welfare first.  It seems Fan Bingbing team has already started to campaign around her public welfare efforts as her Fan Bingbing Work Studio Weibo account has already changed the account type from "Business" to "Fan Group".  In addition, the studio account made a post recently about doing charity work for a foundation.  
Fan Chengcheng Appears in Good Spirits
With Fan Bingbing's scandal seemingly starting to settle down, younger brother, Fan Chengcheng (范冰冰), seems to be in good spirits lately.  Fan Chengcheng, who is a member of Chinese idol group, Nine Percent, was seen recently attending a movie opening press conference.  He was seen smiling and seemingly in a good mood, which seems to be a 360 change from what he was expressing at a fan meeting few weeks ago.  
Fan Chengcheng Gets Emotional and Bursts into Tears at Nine Percent Fan Meeting
Since Fan Bingbing's tax evasion scandal became public news, it was rumored Fan Chengcheng was also part of the investigation and was even blocked from appearing on screen.  He was emotional and tearing a lot at a recent Nine Percent fan meeting a few weeks ago.  Some speculate it was due to his worries over Fan Bingbing's scandal.  
iQiyi Has Announced Season 2 of "Idol Producer", Angering Nine Percent Fans
Netizens are speculating whether the winding down of Fan Bingbing's case is the reason for the change in his emotions.  He was seen at another event in Beijing today interacting happily with idol group member, Huang Xinchun (黄新淳) of NEX7.  Perhaps Fan Bingbing is really preparing for her mighty comeback.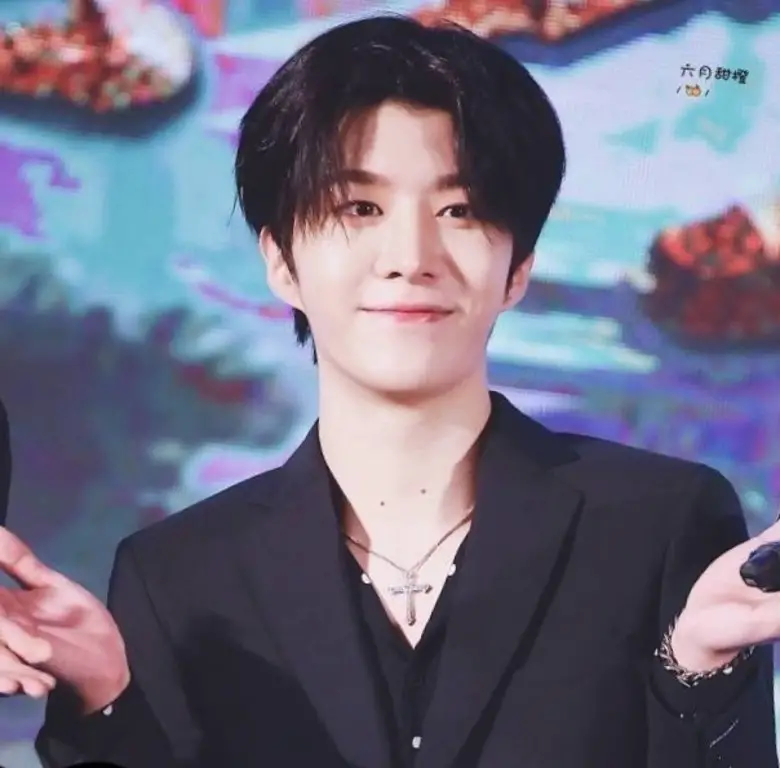 Credit: hk.on.cc (1, 2, 3), Fan Bingbing IG