The news of Andy Hui (許志安) and Jacqueline Wong's (黃心穎) taxi cab tryst is the number one headline among Chinese speaking countries today. While none of the impacted parties have made any statement, there are countless headlines talking about Jacqueline Wong's past rumors in her 7 year career. Because of these rumors, it is even said Jacqueline Wong has a moniker called "Flirty Wing (穎)."
Scarlett Wong Once Alluded to Her Father Having Extramarital Affairs
Flow Leung Insinuates Jacqueline Wong and Kenneth Ma were Only an On-Screen Couple
Jacqueline Wong and Kenneth Ma (馬國明) started dating in 2017 after working on the 2016 TVB series, "Inspector Gourmet" (為食神探). It is reported Jacqueline Wong initiated the first step and pursued Kenneth Ma. Prior to that she was rumored with her past co-stars such as Vincent Wong (王浩信), Lawrence Ng (吳啟華), Johnson Lee (李思捷), and an unknown second generation wealthy heir.
Former Mr. Hong Kong Contestant Claims Jacqueline Wong is the Real Victim
Jacqueline Wong Apologizes to Kenneth Ma
Of all the rumors, the most severe one was with Lawrence Ng. Jacqueline Wong played Lawrence Ng's younger sister in the 2014 TVB series, "Tomorrow is Another Day" (再戰明天). After the series aired, there were rumors about the two and even alleged Jacqueline Wong was the cause for Lawrence Ng's divorce. At the time, Lawrence Ng clarified the rumors and said he only treated Jacqueline Wong as a younger sister. Jacqueline Wong said she didn't know Lawrence Ng's wife at the time, Shi Yangzi (石洋子) and claims he didn't mention anything about his family to her.
Jacqueline Wong Rumored to be Frozen by TVB, Andy Hui Halting Work Activities
Andy Hui and Jacqueline Wong Caught Being Intimate in Taxi Cab
Jacqueline Wong also clarified, "Saying that I am the third party in their family is not fair to me or Lawrence." When asked if she would avoid Lawrence Ng, she said, "As friends, we don't need to avoid anything. I will not be a third party and get involved in someone's marriage." She also strongly emphasized she wouldn't like married men.
Jennifer Shum Joins Feud between Jacqueline Wong and Yutori Kudo
Yutori Kudo Fan Strikes Again on Jacqueline Wong's Instagram Posts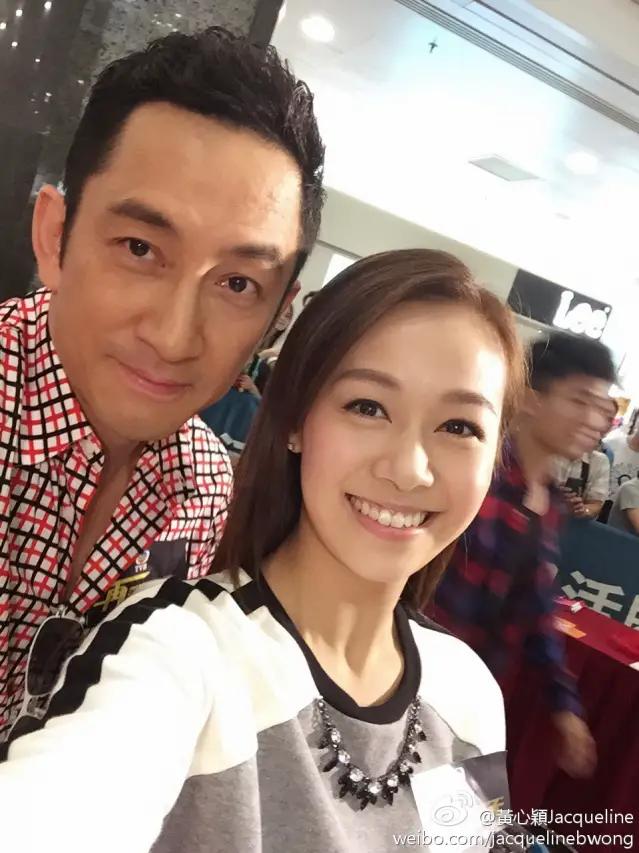 Credit: hk.on.cc, Apple Daily HK, Jacqueline Wong IG, Jacqueline Wong Weibo