The last update on Jacqueline Wong's (黃心穎) whereabouts was reportedly stated she was becoming a real estate agent in Canada, with one report saying Los Angeles. When it was announced her series, "Finding Her Voice" (牛下女高音) would be airing during the TVB anniversary series prime time slot, she had finally responded to the producer, wishing everyone success. There were some rumors that she could be potentially returning to Hong Kong to help promote the series. That pipe dream doesn't seem likely anymore.
Jacqueline Wong Returns to Hong Kong and Faces the Media in Tears After 8 Month Absence
Jacqueline Wong Updates Instagram for the First Time Since "OnSum Cheating" Scandal
It has been reported Jacqueline Wong is still in Los Angeles. It's said the Victoria Skye property Jacqueline Wong bought in 2017 for about 8.5 million HKD was ready for her to complete the sale on September 3. However, she hasn't been in Hong Kong to complete the paperwork. Instead, she has reportedly enlisted the help of an international notary public to help her close the deal. Related documents show Jacqueline Wong's current address is listed in Los Angeles, seemingly not returning to Hong Kong any time soon.
Jacqueline Wong's "The Offliners" and "The Maid Alliance" Set to Air in Malaysia, Netizens aren't Excited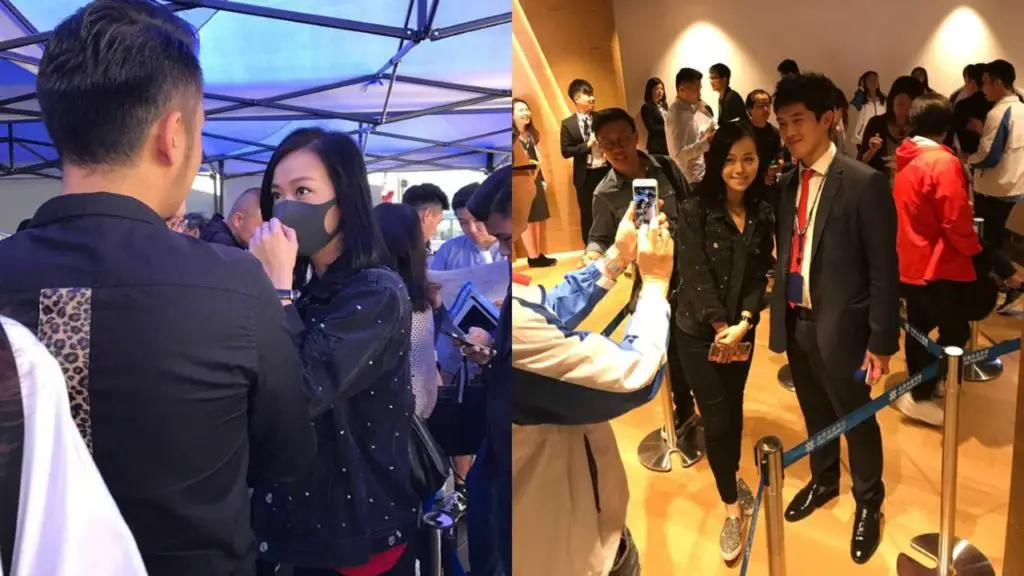 Could "Finding Her Own Voice" Turn Out to be a Surprise Hit?
It's said Jacqueline Wong had a mortgage for the Victoria Skye property even though she seemed to have the capability to pay for it in full. Aside from this property, Jacqueline Wong still has a property at Ocean One in Yau Tong, and a 600 square feet property in Vancouver she invested with her sister, Scarlet Wong (黃心美). In addition, she was already known to have a lot of luxury items, including a 1.2 million HKD Porsche sports car.
Jacqueline Wong Reportedly Quitting Showbiz to Become a Real Estate Agent
Jacqueline Wong washing her Porsche:
Scarlett Wong Talks about Jacqueline Wong's Current Condition and Her Own Relationship Status
Gucci cardigan:
Owen Cheung Still Friends with Jacqueline Wong, Doesn't Blame Her for Series Not Airing
Supreme x Louis Vuitton scarf
Jacqueline Wong Rumored to be Declaring Bankruptcy to Pay Off Debts
More Supreme:
[UPDATE] Jacqueline Wong and Owen Cheung's Series, "Finding Her Voice", Gets Air Date + Jacqueline Wong Responds to the Series Airing
Chanel J12 watch:
Credit: hk.on.cc, Jacqueline Wong IG