Johnny Huang Jingyu (黃景瑜) had the fortunate opportunity to pair up with Wu Jinyan (吴谨言) in the modern series, "We Are Young" (青春创世纪), back in April. The two seemed to hit it off right from the spot when they posted blooper pics of each other on the day of the blessing ceremony for their new series. When it was announced Johnny Huang Jingyu would be starring alongside Dilraba (迪丽热巴) in another modern series called, "Love Advanced Customization" (爱情高级定制), netizens were excited at this new pairing.
Make Up Artist Seemingly Helps Dilraba Clarify Dating Rumors
Dilraba and Johnny Huang Jingyu Went from Reel to Real?
Because of the recent leaked pictures of Johnny Huang Jingyu with both actresses on set were circulating online, netizens started debating about the pairing with the best CP feels. In the end, netizens actually prefer Johnny Huang Jingyu coupled with Wu Jinyan over Dilraba. As it turns out, many netizens felt Johnny Huang Jingyu and Dilraba don't give off the feeling of being couple and look more like older sister and younger brother siblings. They say it's all due to Dilraba's 169 cm height. She doesn't give off the feeling of being cute and helpless that needs to rely on someone.
Ming Dao Earns Praise for Helping Dilraba with Warm Gesture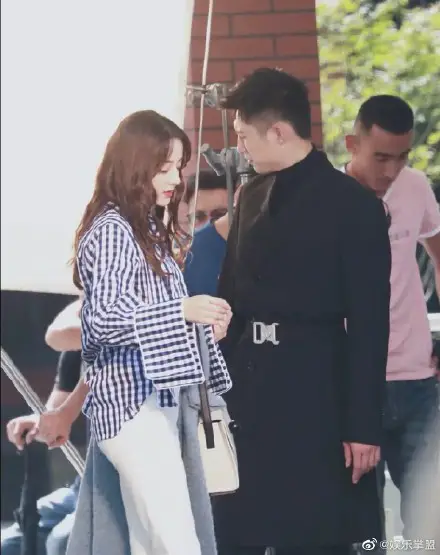 Dilraba Stars Alongside Johnny Huang Jingyu in "Love Advanced Customization" After 8 Month Lapse from Filming
On the other hand, Wu Jinyan stands at 165 cm compared to Johnny Huang Jingyu's 187 cm, which fans felt gave off more realistic couple feels.
Wu Jinyan and Johnny Huang Jingyu Star in New Series, "We Are Young"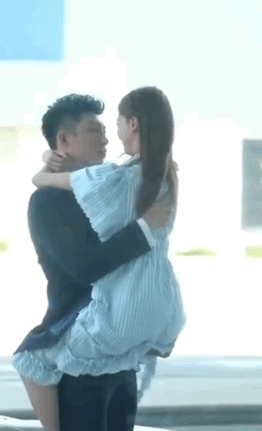 Dilraba's Outfit at Paris Fashion Week Got Netizens Calling Her "Short" and "Fat"
Netizens left comments such as "Raba's class stands out too much, making Johnny Huang not that handsome.", "Look like jiedi (older sister, younger brother) all of a sudden.", "Why do I feel like they look like brothers?", "Even though I like both, but…as for CP feels…I don't feel it yet as of right now."
Qin Lan, Wu Jinyan, and Nie Yuan Reunite in New Series, "The Heritage"
Johnny Huang Jingyu Issues Statement Refuting Domestic Abuse Allegations
As for Wu Jinyan supporters, they said, "He actually has more CP feels with Wu Jinyan.", "He still looks better with Wu Jinyan. Raba is too strong. With Johnny Huang, there aren't any CP feels at all. I don't want to watch her series at all.", "Johnny Huang and Wu Jinyan are really…too sweet".
Wu Jinyan Denies Dating "Story of Yanxi Palace" Co-Star, Hong Yao
Which couple do you think has more CP feels?