Vicky Chan (陳偉琪) attended a Lunar New Year event for "Come Home Love: Lo and Behold" (愛·回家之開心速遞) today. She attended the event with her on screen husband, Hoffman Cheng (鄭世豪). Her love life has been a hot topic in the news lately. The media reported she was recently spotted kissing a foreigner on the street behind her boyfriend's back.
[VIDEO] Vicky Chan Won't Be Frozen, Apologizes for DUI Scandal
"Come Home Love – Lo and Behold's" Vicky Chan Arrested for DUI
When reporters asked her about the reports she was cheating on her boyfriend of three years, Billy Tam, she clarified, "I didn't secretly kiss." Hoffman Cheng, who was next to her, jokingly said, "She did it openly." Vicky Chan agreed and said, "Yes, I need to clarify. I was single for a while now. So I am not cheating behind my boyfriend like what the report said about me. Breaking up is not a happy thing, so I didn't tell the whole world."
Vicky Chan Responds to Rumors She is Being Written Off "Come Home Love: Lo and Behold"
"Come Home Love's" Vicky Chan Looking for Employment Elsewhere as TVB Hasn't Assigned Work to Her for Over 6 Months
Vicky Chan also revealed the foreign man she was kissing is a suitor. She also plead with everyone saying, "Give us more space. Don't scare him off. I'm afraid it will scare him away. He also saw the news and he is the most angry. The report said he looked like Tom Hanks, but he thinks he looks like Tom Cruise." Vicky Chan refused to share who she thought he looked more like as she was afraid she would say something wrong.
Vicky Chan Was Once Offered Money to Be a Mistress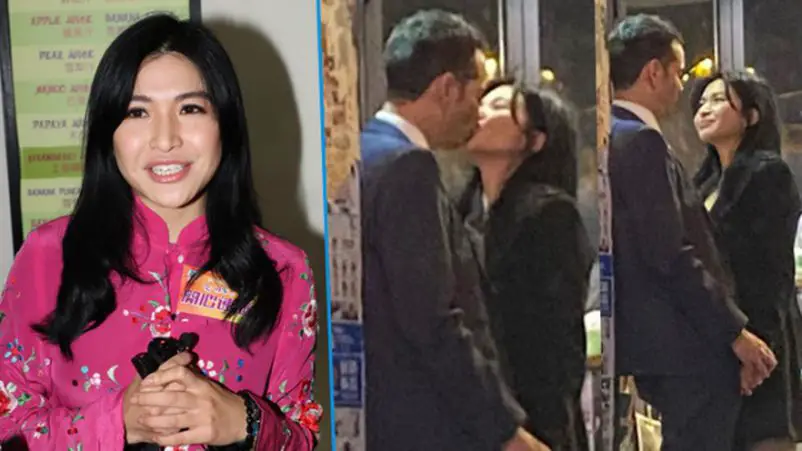 Vicky Chan Calls Out Haters to Stop Body Shaming Her
She shared she has good feelings for him and the both of them have the potential to develop further. Vicky Chan expressed, "Need more time to interact and get to know each other more. My mom actually wants to quickly marry me off and hold grandchildren. I also want to have a family, but I am not in a rush. If I am really dating, I will tell everyone, so please give me some more space. Don't block my mother from holding grandchildren."
Credit: hk01, Apple Daily HK, Vicky Chan IG