The previous rumors about the new cast of "Keep Running" (奔跑吧) Season 8 were pretty accurate. The rumors stated Cai Xukun (蔡徐坤), Sha Yi (沙溢), and Guo Qilin (郭麒麟) would be joining the cast. The departing members would be Zhu Yawen (朱亚文), Wang Yanlin (王彦霖), and G-IDLE's Song Yuqi (宋雨琦). The rumors were off by one member.
Zheng Kai and Vivi Miao Welcome a Baby Girl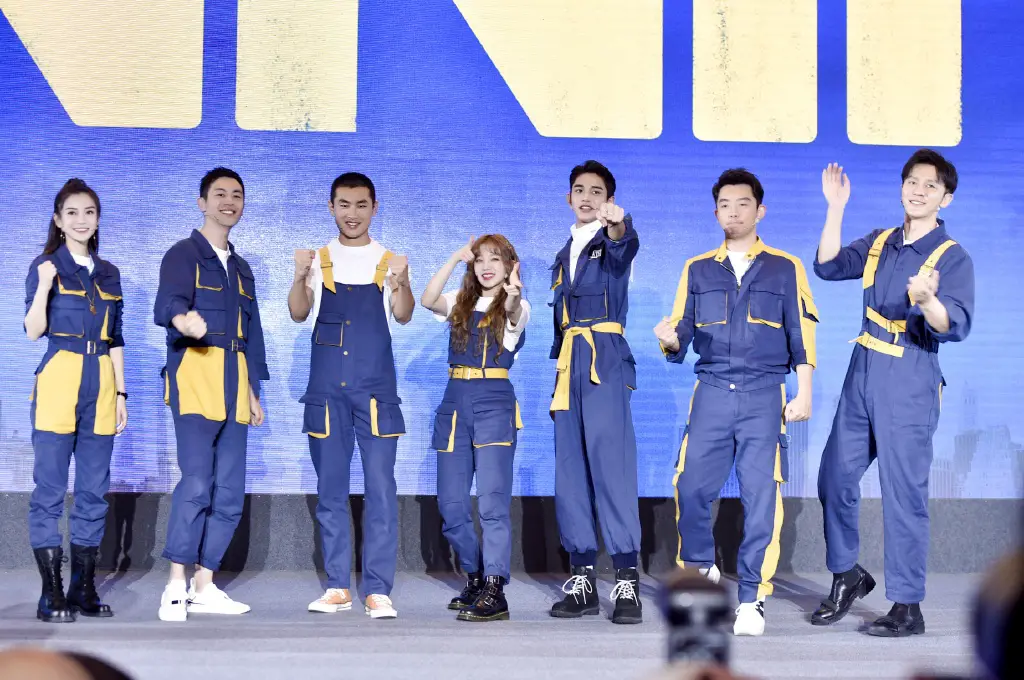 Cast Members Get Candid in "Keep Running" Season 3 Finale
On April 24, the official announcement was made for the cast of the upcoming season. The OG members such as Li Chen (李晨), Angelababy, and Zheng Kai (郑恺) are all returning with last season's two new additions, WayV's Lucas (黃旭熙), and G-IDLE's Song Yuqi. So with the addition of Cai Xukun, Sha Yi, and Guo Qilin, it will bring the cast to 8 members.
Cai Xukun's Work Studio Denies Dating Rumor with Zhou Jieqiong
The official announcement from the Keep Running Weibo account says Lucas and Song Yuqi will temporarily not be available for filming due to the outbreak. It sounds like they will be joining the later episodes due to the mandatory 14 day quarantine.
"Keep Running" Returns in 2021 with "Yellow River Edition" and New Cast Member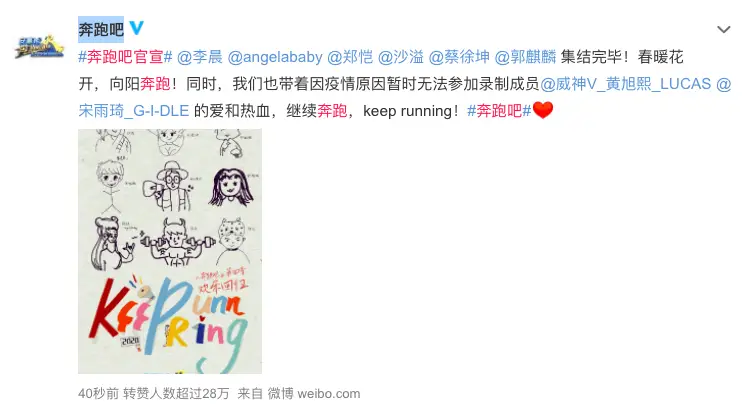 Zheng Kai and Vivi Miao Announce Marriage
Cai Xukun will be a busy person as he is a little over halfway into filming for iQiyi's "Youth With You 2020". This will be the first time he joins a variety show as a permanent cast member. When NINE PERCENT first debuted, the group sans Cai Xukun, were guests on one episode of "Keep Running". So now it will be full circle for him to be a member of the cast.
Dilraba Apologizes for Unknowingly Using Anti-Cai Xukun Meme as Birthday Greeting for Yang Mi
Talu Wang Asks Cai Xukun to Help Send His Dance Video to Lisa
ZhejiangTV has been trying to revive the show as its their 8th season. They've been trying to pump new blood into the show for the past few seasons as it started to get drab. Cai Xukun will certainly bring his legion of fans. Sha Yi is an actor, but has guested on several variety shows. Guo Qilin and Sha Yi are both very comedic entertainers. Guo Qilin is the son of Chinese crosstalk comedian, Guo Degang. He will also be very busy as he's part of the cast for "Great Escape 2", which just filmed its first episode a few weeks ago. The addition of Cai Xukun and Guo Qilin will also bring down the average age of the cast.
The first recording will take place from April 28 – April 30.