In what seems to be a highly calculated move to do damage control, Show Luo (羅志祥) posted a lengthy article using simplified Chinese publicizing his relationship with ex-girlfriend, Grace Chow (周扬青). He also tagged her on Weibo, when she has already unfollowed him. Show Luo also decided to do it on 5/20, which is used to signify "I Love You" in China because the numbers "520" (wu er ling) sound similar to "I Love You" in Chinese (wo ai ni). He also decided to post it at 9:12 am, which (not) coincidentally is Grace Chow's birthday, September 12.
Show Luo's Rumored Side Chick, Linda "Butterfly-jiejie" Chien, Apologizes to Grace Chow + Prior Signs Hinting at Their DL Relationship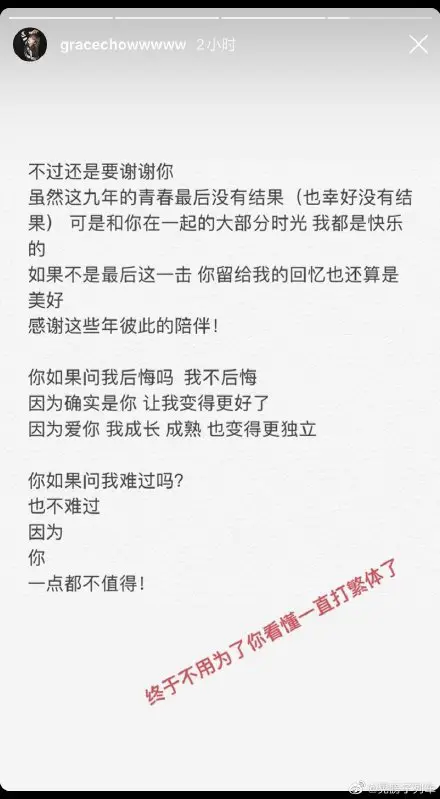 Show Luo Publicly Apologizes to Grace Chow for Damage Control While She Exposes His Celebrity Side Chick
Ever since his cheating and orgy parties were exposed, Show Luo has been suffering professionally. While nothing is official, it's safe to say he has been removed from all his Chinese shows and endorsements. After his 14 days of quarantine was up, he returned to Taiwan shortly afterwards.
Grace Chow Calls Out Show Luo's Infidelity as Reason for Break Up
In his lengthy post titled "Boy, Girl", which amounts to over 7000 characters, he details their 9 year relationship using 20 days, starting from May 1. He met Grace Chow through a dinner gathering set up by a friend. Show Luo noticed Grace Chow looked uneasy. He also pointed out that her nail polish was chipped and "her hair extensions, while pretty, looked like it has been awhile". Show Luo decided it was a good idea to joke about it as a way to break the ice. Unexpectedly, Grace Chow agreed with him and said that's why she was feeling very uncomfortable and originally didn't want to come.
Celebrity Manager Alleges Show Luo Blacklisted His Artist After She Rejected His Advances + Comments about Jay Chou's Singing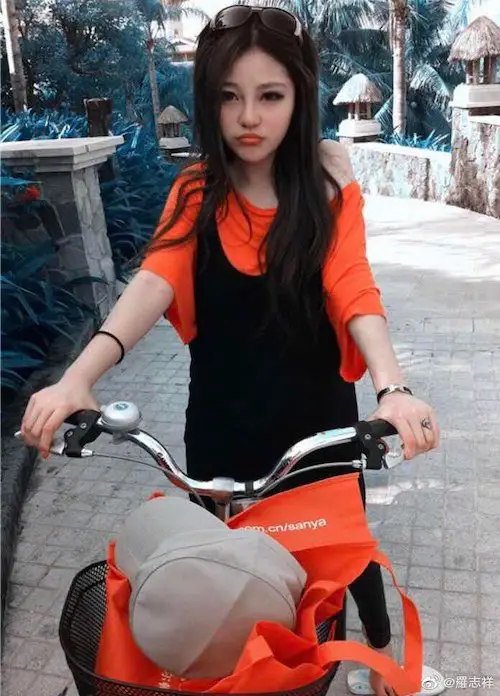 Show Luo Partied with Busty Females Amidst Break Up Rumors with Girlfriend, Grace Chow
From May 2 – May 7, he talks about the first stages of their relationship. By May 8, Show Luo mentions his first birthday present to her as a couple was a matching necklace that she previously mentioned. By May 10, Show Luo tells Grace Chow that he wants to bring her to meet his mom for the first time. He says Grace Chow agreed to it immediately without thinking. Show Luo says when they got there, Grace Chow and his mother got along very well and felt like they already knew each other. He also says he wrote this post on Mother's Day.
Show Luo Attended Alien Huang's Public Viewing, Shattering Years Long Rumors of Discord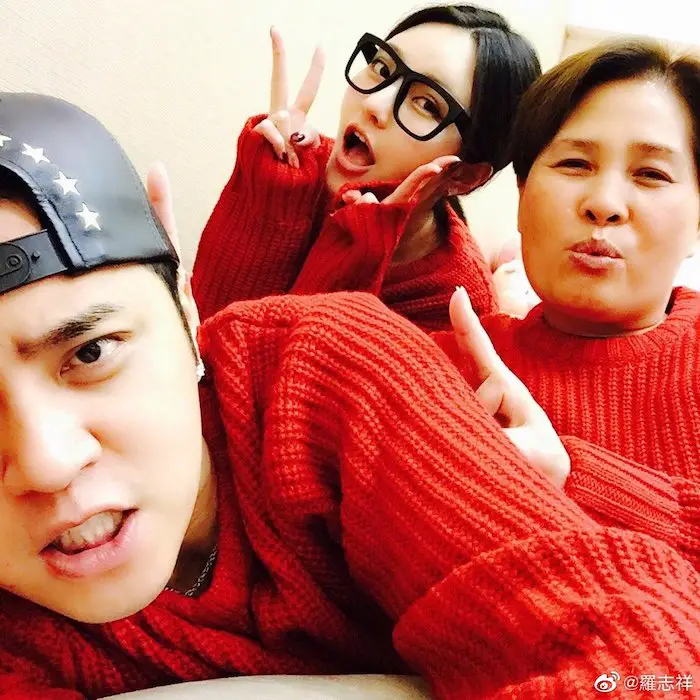 On May 11, Show Luo talks about how he was busy with work and hadn't seen Grace Chow in a long time. Grace Chow was upset that day because she hadn't seen him for a long time. She wanted an "at will door" that would allow her to see him anytime she wanted. Show Luo reveals he canceled his 3 day work trip and flew to Grace Chow's city to surprise her. He coordinated with his mother on Grace Chow's actions so he could get the timing right. When he went into her room, she was still sleeping. He woke her up and said "Good Morning", she asked him, "Don't you have work? How did you get here?". Show Luo said, "Because I have an at will door".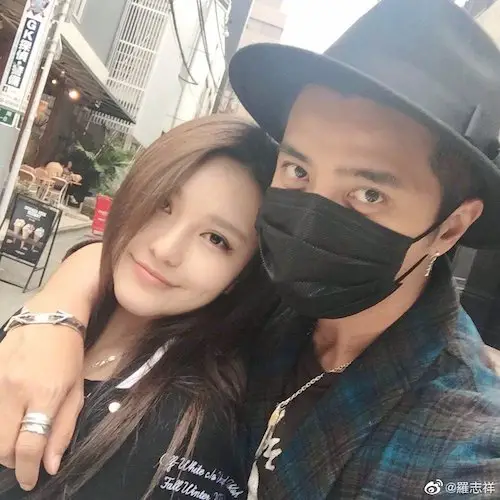 May 13th's post was titled "Encourage". Show Luo detailed how he had discussed with Grace Chow about her dreams when she mentioned how she was envious of his work experiences. He suggested for her to be a clothing brand designer. Grace Chow was met with obstacles while she was on her path to achieving her dreams and wanted to give up. Show Luo said he encouraged her and told her not to have any regrets. He also gave her a lot of ideas and help along the way. She finally got the hang of it and "The current her successfully created her own brand. Congratulations to you. You did it."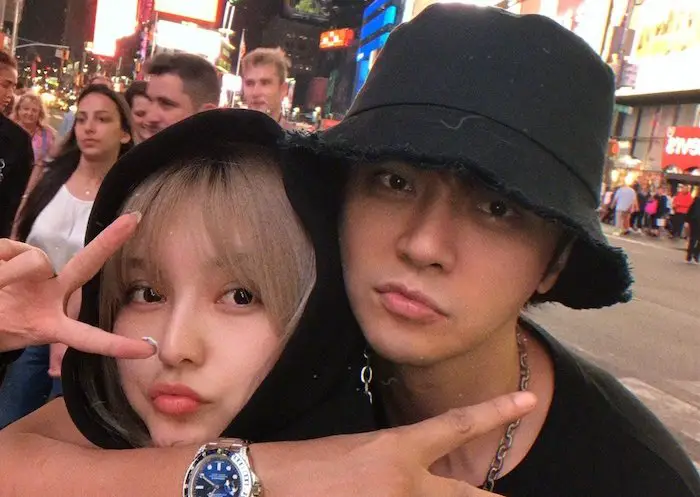 Show Luo talks about the time he brought Grace Chow to spend Lunar New Year with his family on May 18. Grace Chow secretly learned how to cook his favorite dishes from his mother. She had cooked the dishes for him, while he said they were tasty, Grace Chow felt it was not up to par and was determined "to reproduce the happy and content look on the boy's face next time." Not long after, Show Luo was working in Australia for a month. A week later, Grace Chow arrived in Australia and the first thing she did was drag him to the supermarket. She cooked the same dishes he liked in a shorter amount of time and didn't ask how it tasted because Show Luo was eating it happily and contently.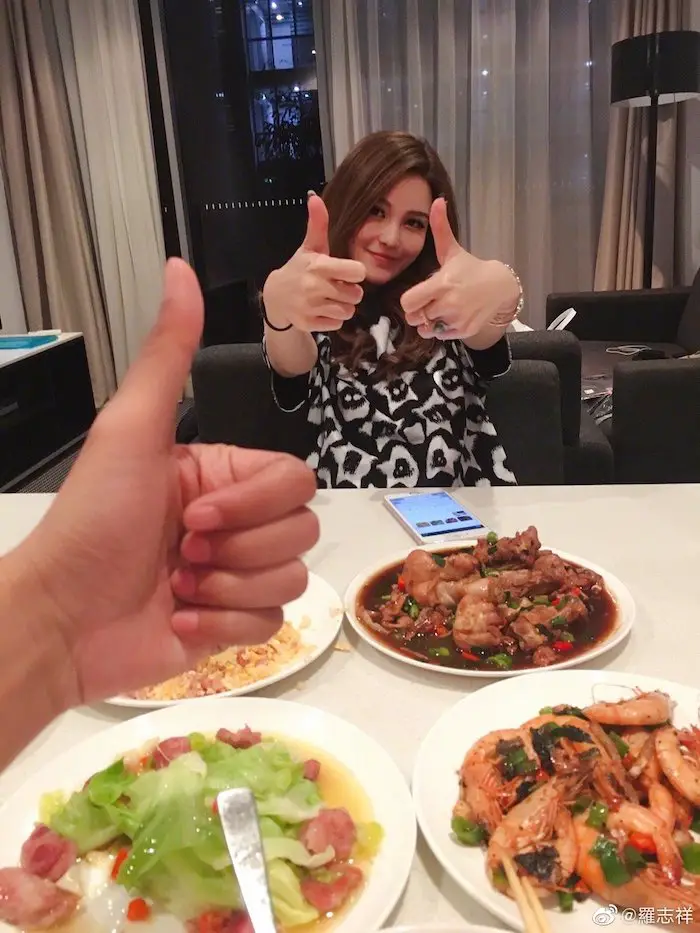 On May 20, he summarizes all the happy times they've had. They experienced highs and lows and grew up together. He mentions her pain was created by him. He also talks about the time she flew to be with him while he was filming "The Mermaid" (美人鱼). He was under a lot of stress and she would recite his lines with him and talk with him to make him feel relaxed.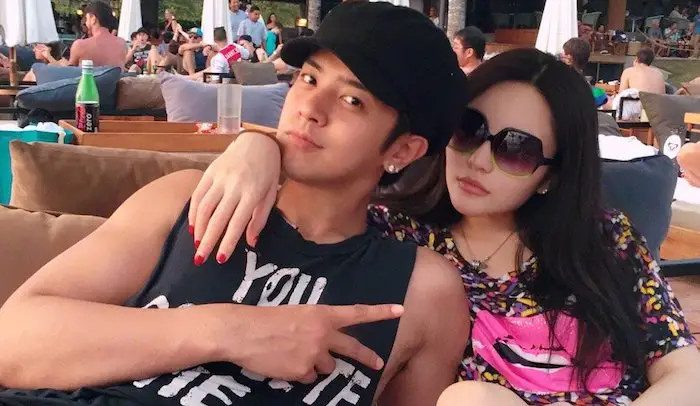 In closing, he said, "During this period, I was constantly reflecting on myself, examining myself. It's also because of this time's situation that allowed me to understand to bravely face it and not escape. I have to say to you one more time, sorry, I was wrong. Very sorry. This last part I didn't send to you. I chose to publicly fulfill a wish you've always wanted to come true. Girl: Hubby, Can I post the picture we just took at the Eiffel Tower? Please. This time, I promise you, let me share with everyone…our story."