Following the success of Christine Ng (伍詠薇) and Bob Lam's (林盛斌) talk show, "Tiger's Talk", that was created for "Flying Tiger II", the duo has returned with a special edition featuring Wayne Lai (黎耀祥) and Moses Chan (陳豪) from "Death By Zero" (殺手). Christine Ng mentioned the two "Best Actors" started out from very different paths. Wayne Lai came from the artiste training program, while Moses Chan started out as a model, transitioned to movies, and then switched to dramas.
Wayne Lai and Moses Chan Want to Play Lovers in Next Collaboration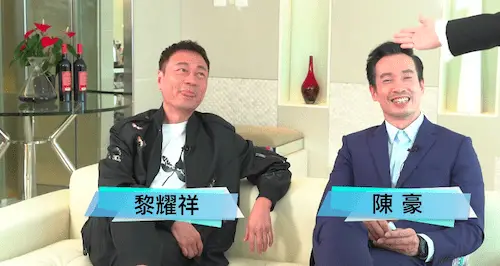 Moses Chan Reportedly Became Highest Paid TVB Actor
Moses Chan expressed, "I didn't endure as long as Wayne, but I did have to spend time. I had to be a supporting character at the time, then slowly got opportunities. I've tried not having any lines in a movie before." When asked about his poorest days, he said, "When I was a model, I made quite a bit of money, but when I made up my mind to become an actor, I wasn't that popular in the movie industry. I've tried not having work for half a year, 9 months, and even a year. I completely didn't have any income. All I could do was use one credit card to cover another card. I had around $100,000 HKD in credit card debt, but I wouldn't ask my family for money."
Wayne Lai and Moses Chan are Hitmen in TVB's "Death By Zero"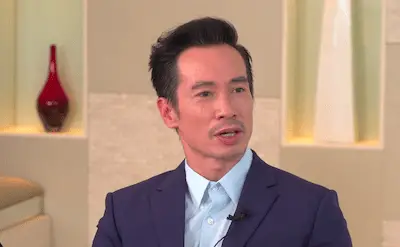 Moses Chan Plays Hunky Doctor who Comes Between Roger Kwok and Kelly Cheung in "Big White Duel 2"
Aside from his struggling days, Moses Chan revealed during the days when he was filming for "Twenty Something" (晚9朝5), he would practically go out partying five nights a week, but something woke him up later on. He expressed, "It was like a laser shining at you. I suddenly woke up and realized I was wasting time. It was time to do something for my life. So I made a 180 degree change. From then on, I no longer stepped foot into night clubs. I worked hard to hustle for my life."
Christine Ng Chooses Among Ron Ng, Bosco Wong, and Kenneth Ma to Have a One Night Stand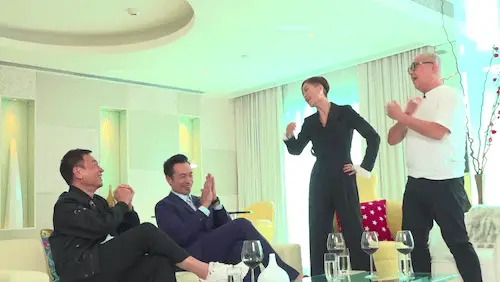 Bob Lam and Christine Ng Talk Sex and Prostitutes with Female Cast of "Death By Zero"
When Christine Ng asked Moses Chan why she has never encountered him during his partying days, or else she wouldn't have let him go. He responded, "Maybe it was a different venue. I went with my modeling friends, but I always returned home empty handed. It was easier said than done. I wouldn't be completely drunk. I primarily danced. Since I wasn't successful in pursuing girls, then I watched others do it. Everyone needs to spend time to get to know themselves. Afterwards, I realized I didn't like this type of lifestyle."
Christine Ng Says Samantha Ko Looks Like Someone Who Would Steal Others' Boyfriends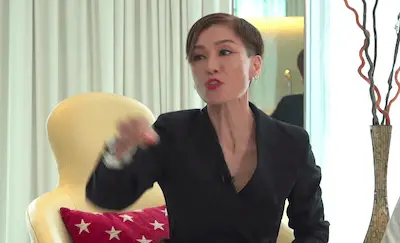 Brian Tse Makes Acting Breakthrough as "Parker" in "Death By Zero" After 10 Years in Showbiz
As for Wayne Lai, he laughingly said he doesn't like to party and claims he only went to the disco once. He was thankful for starting out at TVB where he had a steady income each month and had 120 shows a year. Wayne Lai explained he lived within his means, if he made $100,000, he would only spend $8. He never experienced not having money to eat.
Credit: TOPick, TVB