Since 2018, a legion of C-Drama fans have been hooked into this phenomenon of having double male leads with romantic undertones. The first true Chinese BL drama started with 2016's "Addicted". Due to censorship restrictions, BL drama adaptations are now watered down with friendship and subtle romantic undertones between the male leads. The first of this sub-set genre started off with 2018's "Guardian". In 2019, "The Untamed" took the world by storm and has since set off a new wave of similar drama adaptions from BL novels. These are 10 upcoming double male lead C-Dramas, which contain BL drama adaptations and platonic male friendship between the leads.
1. Flying Phoenix
After "The Untamed" finished airing last summer, it was announced "Flying Phoenix" (凤于九天) had already started filming. However, the production crew didn't divulge on the identities of the main leads. They only shared a picture of the two male leads with their backs facing the camera. Since the series was announced, there have been no updates about the series. The Weibo account only has one post.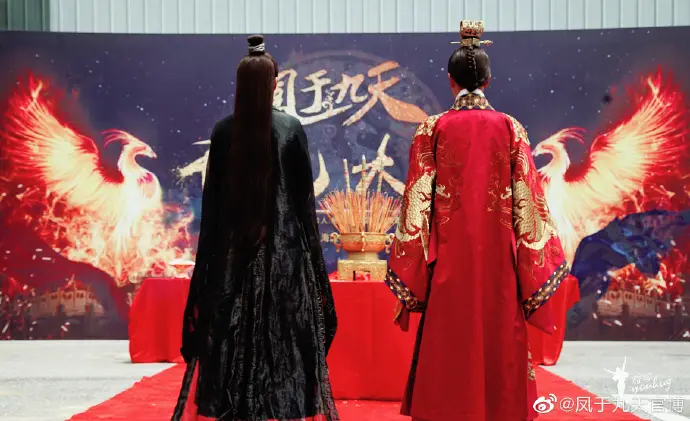 There is still no information about the leads either. Although, there were two rumored leads at the time. Some netizens have questioned whether the series will even be released.
Dai Jingyao
Francis Huang
2. Immortality
The drama adaptation, "Immortality" aka "Hao Yi Xing" (皓衣行), of popular BL novel, "The Husky and His White Cat Shizun" (二哈和他的白猫师尊) aka 2HA among fans, is one of the most anticipated series. Leo Luo (罗云熙) stars as "Chu Wanning", the master of Arthur Chen's (陈飞宇) character, "Mo Ran". In the novel, "Mo Ran" turns evil after the flower of eternal hatred is implanted in him in order to save his master, "Chu Wanning", whose mission in life is to save all life forms. Due to certain events, "Mo Ran" commits suicide and is reborn again back to when he was "Chu Wanning's disciple". However, he only remembers hatred for his master. Luckily, he eventually remembers everything.
The series has had a major problem with substitute photographers and fans squatting around the filming locations trying to snap pictures of the leads and releasing spoilers. One incident even involved a substitute photographer being beat up by someone from the production team. It's reported the series will wrap up filming in September.
3. The Tale of Wanderers
Back in June, the drama adaptation, "The Tale of Wanderers" (天涯客), was announced for BL novel, "Faraway Wanderers". The novel is helmed by priest, the novelist behind the success of "Guardian" and "Sha Po Lang". Zhang Zhehan (张哲瀚) plays "Zhou Zhishu" (周子舒), the leader of the emperor's special organization, "Skylight". After going through three years of bloodshed, he leaves the organization and roams through the mountains of jianghu to lead a calm and leisure life. However, with virtuous intentions in mind, he gets entangled in a jianghu war where he meets "Wen Kexing" (温客行), played by and Simon Gong Jun (龚俊), a master of the valley and has a liking for "pretty people". "Wen Kexing" follows "Zhou Zhishu" closely and the two eventually come together while on their journey through jianghu.
Zhang Zhehan is known for "Legend of Yunxi" and "Everyone Wants to Meet You". Simon Gong Jun previously filmed another BL series, "Advance Bravely", and "The Love Equations".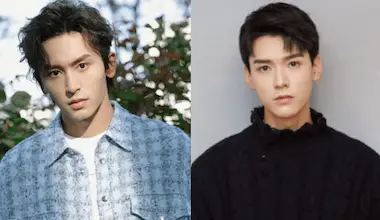 4. Sha Po Lang
A month after "Tian Ya Ke" was announced, priest's other BL novel, "Sha Po Lang", was also announced to be adapted into a drama. Tan Jianci (檀健次) and Chen Zheyuan (陈哲远) star as the male leads, "Gu Yun/"Shen Shiliu" and "Chang Geng" respectively. Tan Jianci debuted in a boy group called M.I.C in 2006. He received critical acclaim playing an opera singer in "Winter Begonia. Chen Zheyuan starred alongside Hu Yitian in "Handsome Siblings". Li Hongyi (李宏毅) and Sun Anke (孙安可) round out the cast as "Shen Yi" and "Chen Xingxu".
The storyline takes place during a time when the world has fallen apart. The Beixuan nation experiences a short period of peace after going through a series of wars. A youngster by the name of "Chang Geng" lives in the bordering town, Yan Hui, and was wounded by a pack of wolves during one of his outings. Luckily, he meets "Shen Shiliu" (Shen Sixteen), who saves him. In order to repay his debt of gratitude, "Chang Geng" recognized "Shen Shiliu" as his adoptive father.
5. Being A Hero
Since "The Untamed" elevated Wang Yibo's popularity, he has been filming nonstop. After wrapping up "Legend of Fei", he immediately joined the cast of police drama, "Being A Hero", in May. The series stars Chen Xiao (陈晓) and Wang Yibo (王一博), who partner up as a crime fighting duo. The theme of the series focuses on China's anti-drug bureau cracking down on a large drug trafficking organization. Chen Xiao plays "Wu Zhenfeng" (吴振峰), a solitary hero who has a falling out with his good friend and anti-drug police officer, "Chen Yu" (陈宇), played by Wang Yibo, because of what transpired three years ago.
6. The Silence of the Monster
In June, NEXT members, Bi Wenjun (毕雯珺) and Zhu Zhengting (朱正廷), were announced as the leads in an original scripted drama, "The Silence of the Monster" (孤独的野兽). The official Weibo account provided this excerpt: "In everyone's mind, there exists a lonely monster. Walking silently while living a busy lifestyle, pride and roar are deeply stored in the heart. In the vast cemented forest, are you willing to cross the endless deep sea to meet a beast like me?"
Bi Wenjun introduced himself as "He Chufeng" (何初逢) with this line: "The life I want is to truly follow my inner voice and not care about about what others think, an upright life." Based on the casting poster, "He Chufeng" is a 28 year old locksmith who is the safety expert at the police bureau. He is a man of few words, aloof, logical, and has extraordinary cooking skills and a mysterious past.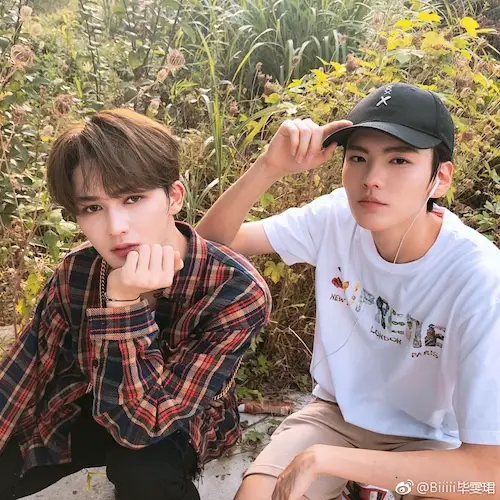 Zhu Zhengting introduced himself as "Robin" with this line: "My world is created from real and fake. My job is to differentiate the two." "Robin's" character is a 27 year old appraiser with plenty of appraisal certificates and a store manager of a Chinese antiques shop. He has high EQ, strong observation skills, and an exquisite mind.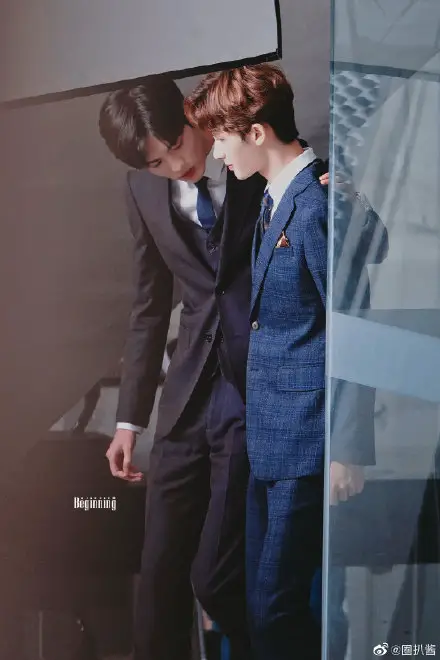 7. The Society of Four Leaves
This series is another BL novel adaptation of the same name. The storyline of "The Society of Four Leaves" (张公案) revolves around the Minster of Etiquette, "Lan Jue" (32), who meets the poor scholar, "Zhang Ping" (22). "Lan Jue" witnesses "Zhang Ping's" rise from a poor scholar to a a low ranking official and eventually being promoted to prime minister. The novel also revolves around "Zhang Ping" assisting the Minister of Crime, "Wang Yan", in solving crimes.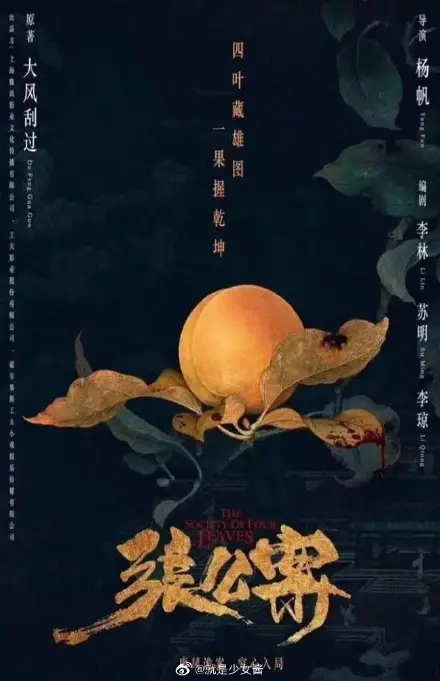 There were rumors Jing Boran (井柏然) and Leo Wu Lei (吴磊) would be starring in the drama adaptation. However, there was controversy when it was rumored Leo Wu wanted to be billed first instead of being billed on the same level as Jing Boran. The rumor goes further to say that Leo Wu refused to sign the contract if he wasn't the first lead.
This move reportedly offended Tencent, who is said to be one of the investors of the series. After these rumors came out, netizens noticed Leo Wu was not included in a promotional poster for his currently airing series, "Cross Fire". His scheduled live broadcast with Tencent was also canceled, which led some netizens to believe the rumors. The latest rumors claim the series name has been changed to be "Lan Jue" centric, with Song Weilong (宋威龙​)and Ethan Ruan (阮经天) starring.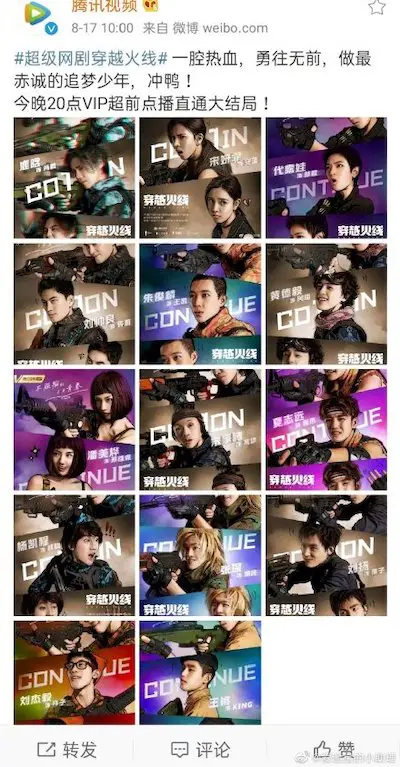 8. I Have You On My Left Shoulder
"I Have You On My Left Shoulder" (lit. 左肩有你) is an adaptation based on the BL novel, "Sa Ye" (撒野). The storyline focuses on "Jiang Cheng", a top student at a key school gets "exiled" to his biological father's steel mill by his foster family. He becomes depressed under a new environment, a vulgar father, and a new school that can't even be compared to his previous school. One day, he meets the steel mill's little bully, "Gu Fei", by chance. From then on, the story about "salvation" and "hope" begins.
Back in March, there were rumors Wang Anyu (王安宇) and Yao Chi (姚弛) would star as the two male leads, but it was debunked by the production team. The both of them were contestants on the second season of the survival show, "The Coming One" (明日之子).