Since Zheng Shuang (郑爽) opened herself up in the past two years by going on variety shows, she has been known for being very direct and saying what's on her mind. It seems every time she's on a variety show, whatever she says gets her trending on Weibo. The things she says sometimes goes viral and even elicits a lot of criticisms about her mental health. On September 3, Zheng Shuang was once again trending at #1 for her thoughts on why people misunderstand her impulsive attitude.
Zheng Shuang Shares Her Views on Marriage with Zhang Xincheng and Chen Zheyuan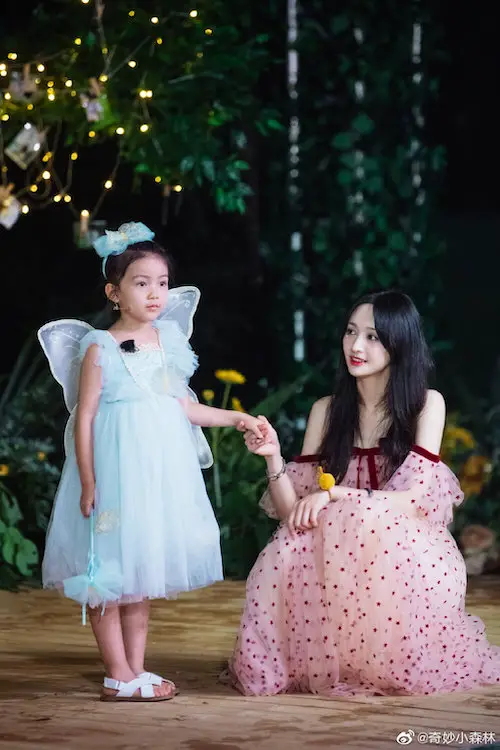 Zheng Shuang Tears Up Talking about the Woes of Being Sensible at a Young Age
Zheng Shuang is a cast member on the variety show, "Little Forest" (奇妙小森林), where celebrities interact with children and let them experience nature. During her interview, Zheng Shuang mentioned when she was around 6-7 years old, she was already taking care of herself like she was a 12 year old kid. She already filmed her first series at 16 and became popular at 18 with "Meteor Shower".
Tiger Hu Throws Shade at Ex-Girlfriend, Zheng Shuang, For Her Comments about Shanghainese Men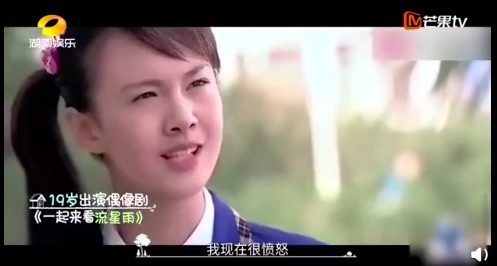 Zheng Shuang and Boyfriend, Zhang Heng, Rumored to Have Broke Up
Fellow cast member, Nicky Wu, also mentioned that his impression of Zheng Shuang was that she was the most child-like out of the three cast members. As there are 6 children in the show, he would say that aside from the 6 of them, Zheng Shuang would be the 7th child. However, Steven Zhang Xincheng and Chen Zheyuan, who are on the show, both said Zheng Shuang is a very attentive person.
Zheng Shuang Doesn't Want to Act in Idol Dramas Anymore
Zheng Shuang and Kris Wu Think Each Other are Unsuitable for Dating
Zheng Shuang goes on further to explain, "Whether it's misunderstandings about me or them saying certain things about me, maybe they might not understand, but this is actually an impulsive process that I am giving myself. I feel I was too sensible at that time (childhood). I might've lost out on a lot of interesting things. I feel this thing is quite impossible to achieve after I am 30 years old. That's why I want to give myself this opportunity."
Yang Yang Sings "Love O2O's" Ending Song Once Again Since Series Aired Four Years Ago
While Zheng Shuang's fans left supporting comments and felt for her. Some netizens weren't as kind with their words toward Zheng Shuang and her fans. Comments include, "Curious, when has she ever been sensible?", "Her EQ is flawed.", "Shuang Zi has never hurt anyone, okay? It's all those keyboard warriors spurting out obscenities. What business is it to you how she lives her life? Watching the show, you can see Shuang Zi is always helping out and is a warm hearted jiejie.", "Then what about you fans? You guys hurt too much people. Isn't this Zheng Shuang indirectly hurting people by borrowing your hands?", "How can fans be so shameless to say her impulsiveness hasn't hurt others?"