Following Li Ronghao's announcement on his return as the vocal mentor on "Youth With You 3" (青春有你3), iQiyi announced another mentor on January 7. This time they announced another familiar face in BLACKPINK's Lisa. She returns to "Youth With You 3" as the dance mentor. This is Lisa's second time serving as a dance mentor following "Youth With You 2". This season will be a male idol group survival competition.
Li Ronghao Returns to "Youth With You 3" as the Vocal Mentor
For Lisa's announcement, she uploaded a video of her three cats on Weibo. The caption she included in the post said, "Let everyone see my kitties." At the end of the video, Lisa is heard saying, "'Youth With You', season 3, I am back!"
Talu Wang Asks Cai Xukun to Help Send His Dance Video to Lisa
THE9's Esther Yu Apologizes for Unfollowing and Re-Following Lisa on Weibo
There were also reports that Youku's new global trainee survival show, "Asia Super Young", was also looking to invite Lisa to serve as a mentor on their show. One of the directors even teased there would be someone from Thailand joining, which seemed to point to Lisa. The chances of that happening seem low now that Lisa is confirmed to be a mentor on "Youth With You 3".
Youku Sets its Sights on Jay Chou, TFBOYS' Jackson Yee, Takuya Kimura, and BLACKPINK's Lisa to Headline Survival Show, "Asia Super Young"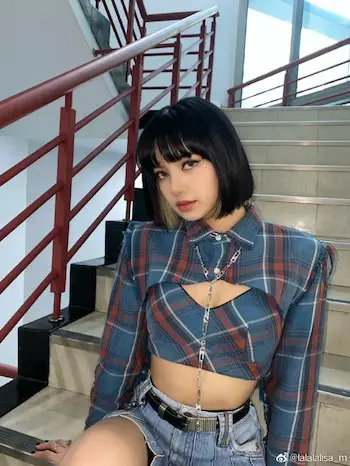 THE9's Esther Yu Joins "Youth With You 3" as the Youth Tutor
Due to the start of the pandemic during the latter half of "Youth With You 2", Lisa had to interact with the trainees through video conferencing. It might be the same format for this season.
Talu Wang Wants to Find a Girlfriend like BLACKPINK's Lisa
Aside from the vocal and dance mentors, the PD and the rap mentor have yet to be announced. Based on the recent rumors that predicted the return of Li Ronghao and Lisa correctly, the PD is rumored to be Li Yuchun, while the rap mentor is rumored to be Wilber Pan.
Rainie Yang Inadvertently Spoils Wilber Pan Joining "Youth With You 3" After Expressing Her Wish to Meet Lisa