Chinese actor, Xu Kaicheng (徐開騁), was relatively unknown before landing the coveted role, "Ling Boss" in this year's hit web drama "Well-Intended Love" (奈何BOSS要娶我). After the series aired for a month, Xu Kaicheng had already gained almost 1 million followers on Weibo, making him a rising star of the new generation. However, he almost didn't become an actor as he originally studied ballet and had intentions of going overseas to study. As luck would have it, he got noticed by Taiwanese actor, Ming Dao (明道), who signed him to his company. He made his debut in the 2013 series, "The Queen of SOP II" (勝女的代價2).
Netizens Thought They Were Watching "We Got Married" During Crystal Zhang and Xu Kaicheng's Segment on "Battle Body"
"Well-Intended Love 2" Officially Starts Filming, "Ling Boss" Gets a New Love Rival
Xu Kaicheng Plays an A-List Idol Drama Actor in "The Next Top Star"
Season 2 of "Well-Intended Love" Confirmed to Return with Original Cast
Xu Kaicheng and Crystal Zhang Starring in New Series, "Young and Beautiful"
It's hard not to notice Xu Kaicheng with a face that resembles Taiwanese actor, Wallace Huo (霍建華), 187cm in height, and a well sculpted body he isn't shy to show off. When he was a child, his mother enrolled him into a dance school on the basis for him to train his body. He had been dancing ballet for 11 years, graduating from the Shanghai Theatre Academy's ballet department.
Watch the Making of the Famous "Cherry Kiss" from "Well-Intended Love"
Turning Point
Even though he had practiced ballet for 11 years, Xu Kaicheng told ETtoday.net, "I don't really like dancing." Despite his lack of interest, he still continues to practice ballet. He jokingly says, "This shows that I am a man who can tolerate a lot." However, because of a culmination of recurring injuries from dancing ballet over the years and a knee injury from a car accident, he felt countless pain while dancing. So he decided to give up ballet and change his focus to acting.
Xu Kaicheng Reflects on Filming Intimate Scenes in "Well-Intended Love"
His original plans after graduating was to go oversees to study acting. Xu Kaicheng recounts, "I had already bought my airplane ticket. I was supposed to leave 2 weeks later, but I never imagined I would be able to sign a contract to become an artist." Xu Kaicheng talks about his boss, Ming Dao, being like an older brother and says he is very approachable and takes care of him well. Xu Kaicheng says, "He uses his body and actions to tell everyone how he approaches things, like treating people, work and career. I will always be able to learn a lot from him."
Xu Kaicheng Still Gets Shy Watching the "Cherry Kiss Scene" from "Well-Intended Love"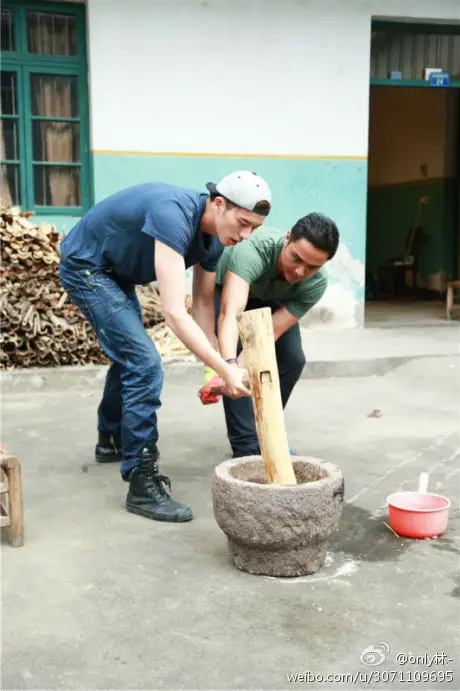 Credit: ETtoday.net, Xu Kaicheng IG, Weibo