While burgeoning Chinese actor, Xu Kaicheng (徐開騁), was in high profile series like "The Queen of SOP II" (勝女的代價2) and "Moonshine and Valentine" (结爱·千岁大人的初恋), he mainly portrayed supporting roles. Even though he was the male lead in "Well-Intended Love" (奈何BOSS要娶我), this was a web drama with a relatively lower production budget. Low and behold, the series was a hit after airing, making it this year's dark horse drama and catapulting Xu Kaicheng to stardom.
"Well-Intended Love 2" BTS Video Compilation
Paparazzi Mistakenly Report Xu Kaicheng and Crystal Zhang were Dating While They were Filming
Netizens Thought They Were Watching "We Got Married" During Crystal Zhang and Xu Kaicheng's Segment on "Battle Body"
The series had a lot of intimate scenes like the "cherry kiss" and constant shots of Xu Kaicheng showing off his body. However, Xu Kaicheng says he isn't shy when it comes to intimate scenes. In an exclusive interview with ETtoday.net, he says, "When it comes to bed scenes, I just sway a bit, making the audience think about what I am doing. The furthest I've gone is taking a blanket and then doing a lion dance." Watching the BTS clips, Xu Kaicheng would be rehearsing it once with the director first. He would also respect Wang Shuang (王雙) and discuss her limits. On the day they filmed the bed scene, he said, "When we filmed that scene, it happened to be summer. I just took it off. I was so damn hot."
"Well-Intended Love 2" Officially Starts Filming, "Ling Boss" Gets a New Love Rival
Xu Kaicheng Almost Didn't Become an Actor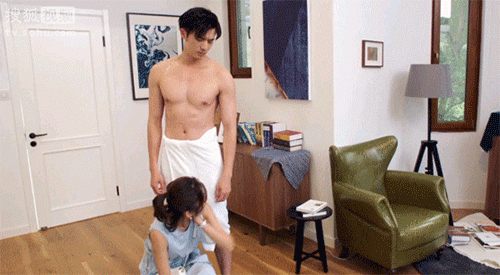 Season 2 of "Well-Intended Love" Confirmed to Return with Original Cast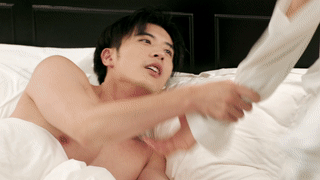 Xu Kaicheng and Crystal Zhang Starring in New Series, "Young and Beautiful"
Apparent from his Instagram and Weibo pictures, Xu Kaicheng likes to work out. In 2017's "My Ruby My Blood" (一粒紅塵), he played a boxer and had to train his body to form muscles. In order to control his diet, he once tried eating only boiled meat and vegetables, fruits, and nuts for a month. However, Xu Kaicheng admits, "I am a foodie. Not allowing me to eat good food, I won't be able to accept it. When I was controlling my diet, it was easy for me to turn irritable, which also fits the character because he's always mad." As for Ling Boss' body, Xu Kaicheng rates himself, "As a boss, Ling Boss' body is not suitable for being too fit. It just needs to be a normal person's body."
Xu Kaicheng Still Gets Shy Watching the "Cherry Kiss Scene" from "Well-Intended Love"
Lastly, on acting, Xu Kaicheng says, "I don't like to always act the same type of roles. I hope each role has some differences. This series was a domineering CEO. Next series, I want to shock everyone and hear them say, "Wow! It turns out you can do this too. How can you be like this?", I want to continue challenging myself and also challenge the limits fans can accept."
Watch the Making of the Famous "Cherry Kiss" from "Well-Intended Love"
Xu Kaicheng Plays an A-List Idol Drama Actor in "The Next Top Star"
Luckily for fans, Xu Kaicheng will reprise his role as Ling Boss in the second season of "Well-Intended Love". Sohu announced last month the original cast will be reprising their roles in the sequel. Last week, the production team announced they are currently preparing the script for the second season.
Credit: ETtoday.net, Well-Intended Love Weibo (1, 2, 3)