Benjamin Yuen (袁偉豪) and Bowie Cheung (張寶兒) have been dating since 2017. Everyone has been rushing them to get married since they dated. Both parties said they are prioritizing their careers first, but have a consensus about marriage and see each other as the one for each other. Despite an 11 year age gap, Benjamin Yuen had expressed last year he had thought about getting married abroad with Bowie Cheung saying she would follow him.
Shiga Lin Has to Seduce Benjamin Yuen in "Line Walker 3"
Niki Chow Asks Benjamin Yuen Why He Didn't Pursue Her Twenty Years Ago
Benjamin Yuen has steadily rose to leading man status since he won the Mr. Hong Kong pageant in 2007. In 2018, he won the best actor award at the "TVB Star Awards Malaysia" and "StarHub TVB Award". As for Bowie Cheung, she graduated from the University College London in 2014. In 2016, she competed in the 2016 Miss Hong Kong pageant and joined TVB. It's reported Bowie Cheung comes from a decent family. Her father is reportedly in the undergarment industry and has multiple properties in the Leighton Hill estates in the Happy Valley district.
Benjamin Yuen Ready to Propose, but Bowie Cheung is Focused on Her Career
In 2018, when Benjamin Yuen's father passed away, Bowie Cheung was by his side supporting him. So when it was reported Benjamin Yuen and Bowie Cheung bought a multi-million dollar home together, the media started speculating that wedding bells might be in the air soon. It's reported the couple jointly bought a 66 million HKD luxury property in the Mount Pavilia estates in Clear Water Bay. In addition to that, they bought 2 parking spots for 4 million HKD more.
Benjamin Yuen and Bowie Cheung Reveal They Got Engaged a Year Ago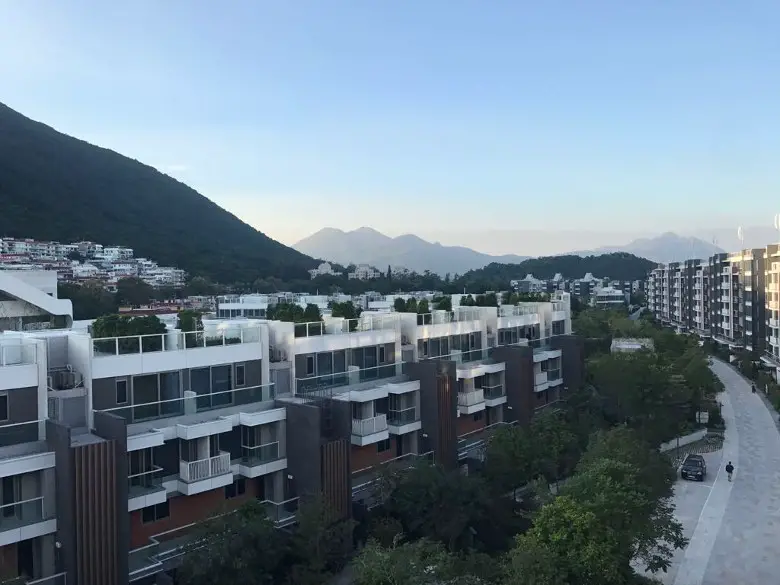 Benjamin Yuen Always Angers Bowie Cheung When He Mentions This, Also Reveals Her Nickname
On May 11, it was Benjamin Yuen's 39th birthday. Bowie Cheung had previously mentioned she was busy with work and handling constructions for her new home. When asked if it was being prepared for their new abode after getting married, Bowie Cheung didn't deny or confirm it and just said once their marriage plans are settled, they will announce it to everyone.
Benjamin Yuen was Happy about Tony Hung and Natalie Tong's Break Up
Pakho Chau and Benjamin Yuen Go Camping in "The PakhoBen Outdoor Show"
As for them buying a property together this time around, Benjamin Yuen and Bowie Cheung expressed to the media that it was temporarily going to be used for investment purposes and denied having a wedding date set. They said they will announce it to everyone once they have good news to share.
Credit: TOPick, hk.on.cc, Benjamin Yuen IG