Raymond Lam (林峯) confirmed his marriage to Carina Zhang (张馨月) on New Year's Eve last year. Since then, there have been pregnancy rumors swirling around. However, they've never addressed the rumors. Despite already moving on and getting married, Raymond Lam's ex-girlfriend, Karena Ng (吳千語), is once again dragged into the news with Raymond Lam and his wife.
Raymond Lam Announces Marriage with Carina Zhang
Raymond Lam Posts First Ever Picture with Soon to be Wife, Carina Zhang, Since They Started Dating
Carina Zhang was doing a Q&A through IG stories and she started receiving hate comments. One person DMed Carina Zhang in response to her Q&A saying, "Wishing your whole family to die. If you're really pregnant, be careful. Watch your step. If you make a wrong step, your son/daughter will omg…You've done so many bad things, the heavens are watching. Let's see if your family can live to wait for that day." This person continued to DM her saying, "Don't act innocent. Trying to get sympathy. Don't be so easy." Carina Zhang responded back to this person saying, "You're talking about yourself? I don't need to. You're saying you're easy, right?"
A Look at Raymond Lam's Dating History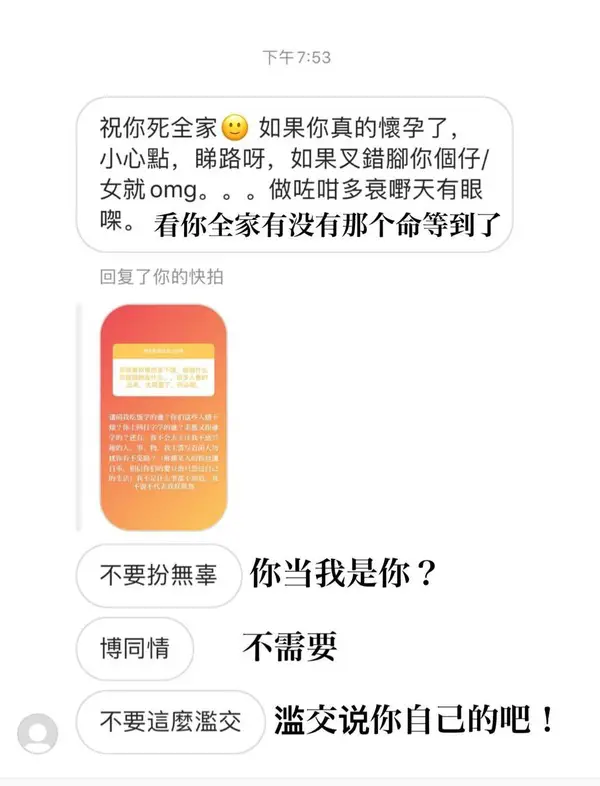 Karena Ng Indirectly Addresses Rumors of Being a Kept Woman
In addition to that, another comment said, "You really like to copy Karena Ng. Whatever she does, you just copy what she posts. A lot of people can see through it. It's too obvious. Why bother?" Carina Zhang responded, "May I ask who I am copying when I eat? Aren't you guys annoyed? Who did you learn from to type letters online? Also, I won't pay attention to people, things, and objects I have no interest in. My page has it written for idlers not to disturb me. Can't you see?" Carina Zhang also added, "Can someone's fans please be dignified. I'm sure your idol also wants to live their own life. It's not that I don't know what's going on. Just because I don't say it out loud, doesn't mean I am easy to bully."
Karena Ng Says She's Single, Still Friends with Raymond Lam
Karena Ng Denies Being on Bad Terms with Co-star, Myolie Wu
One person even said, "Don't know if Raymond Lam only got married because he reached the marrying age. In his previous relationship, he met the right person at the wrong time." Carina Zhang responded, "I can clearly tell you no for both questions. He has never felt like that before."
Raymond Lam and Carina Zhang Welcome Their New Born Baby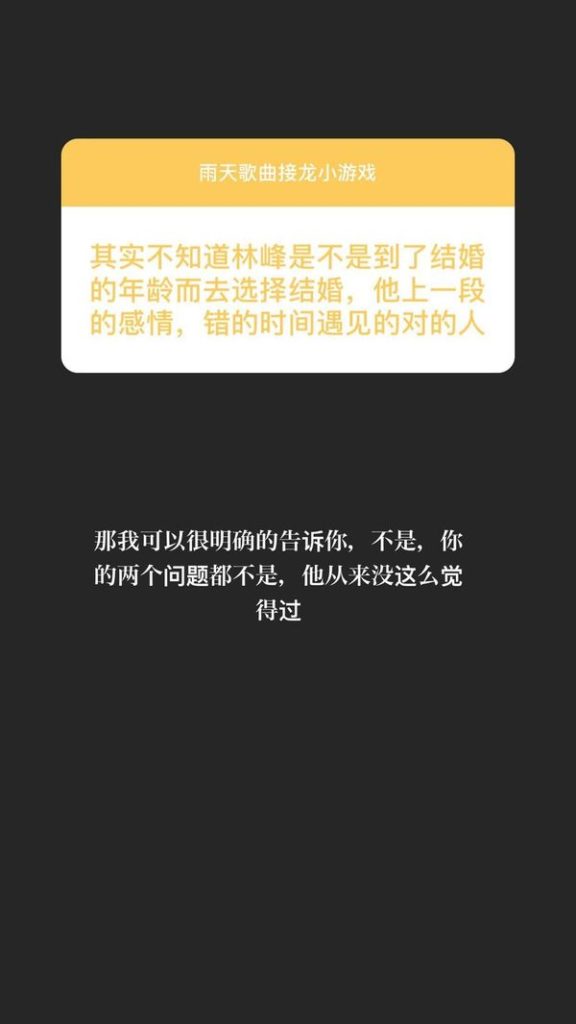 Theresa Fu Takes Turns Romancing Karena Ng and Adam Pak in ViuTV's "Iron Ladies"
Another person brought up the names sounding the same saying Carina Zhang was "Karena Ng's substitute". Carina Zhang explained this was purely a coincidence and wouldn't change her name because of this reason and told that person to stop living in her fantasy. Carina Zhang ended her rants asking the media, bloggers, and writers to not bring other people into it when writing about her and Raymond Lam. She also shared Raymond Lam is working hard and video chats with her every night when he returns to the hotel. Even if has injuries on his body, he downplays it so she wouldn't worry.
Credit: Skypost, Weibo (1, 2), Carina Zhang IG