Vogue China's editor-in-chief, Angelica Cheung (张宇), recently attended a Cartier event and shared her encounter with actor, Li Xian (李现). Angelica Cheung mentioned Li Xian was more relaxed this time compared to their previous encounters. She revealed they talked about a lot of topics and noticed he was much more confident and calm.
Yang Zi Continues Tradition of Sending Birthday Greetings to Li Xian
Li Xian Grilled By His Elders on Why He isn't Dating Yet
While she couldn't reveal the contents of their chats, Angelica Cheung said there were two things that left a deep impression on her. The first being that Li Xian doesn't view himself as an idol. Even though he recognizes that he became popular and known for "Go Go Squid!", Li Xian said, "I am still an actor. The most important thing is to film good series. Being an actor is my lifelong profession. Need to think long-term."
Li Xian Admits He Likes Watching Videos of Pretty Girls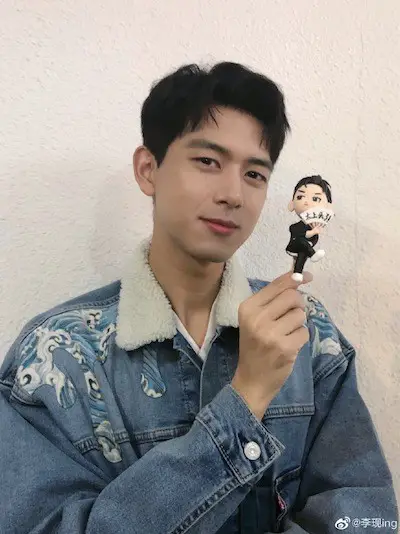 Li Xian and Yang Zi Make Cameos in "Go Go Squid" Spinoff Series, "Dt. Appledog's Time"
As for the second thing, Angelica Cheung recounted Li Xian would raise his glass with others all night, but he would just purse his lips and then put his glass down. When she asked him if it's because he doesn't drink alcohol, Li Xian responded that he would make a gesture for the event out of goodwill, but he basically doesn't drink or smoke. Reason being is that he works out everyday and needs to maintain his condition. Angelica Cheung asked him, "You don't relax even for a night?" Li Xian responded, "If there is one night, then there is a second night. Everything I have right now didn't come easily. I have to be worthy of my own efforts."
Yang Zi and Li Xian Gave Each Other Unscripted Kisses in "Go Go Squid! BTS Video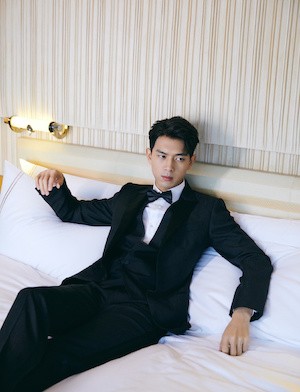 Top 15 Reasons Why Li Xian is Ideal Boyfriend Material
After the reports came out, Li Xian responded with a picture of a wine glass, saying, "In order to avoid having goals set for me, I will drink up first as a salute." and the hashtag "Li Xian doesn't drink or smoke in order to maintain his condition".
What Does Wang Anyu Have in Common with Li Xian?