Season 3 of MangoTV show, "Meeting Mr. Right" (女儿们的恋爱3), is currently airing. The show talks about the relationship dynamics between female celebrities and their partners followed by commentary from their fathers. This season featured actress, Jin Chen (金晨), being paired with table tennis Olympic champion, Zhang Jike (张继科), who has been active in the entertainment industry in recent years. On episode 4 that aired on November 18, Jin Chen and Zhang Jike embark on a short trip to get to know each other better.
Jing Tian Subtly Announces Break Up with Zhang Jike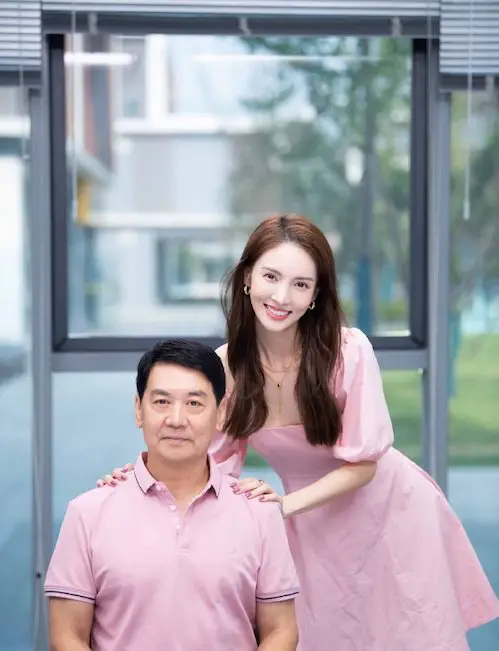 Lay Zhang Comments on Lyric Lan and Jin Chen's Praise of His Krumping on "Street Dance of China 3"
Things start to get interesting during dinner when the food comes. Zhang Jike tells Jin Chen that he doesn't have time to savor good food like she does. He attributes this quality to the rigorous training athletes go through. After he is done eating, he suggests for them to summarize their day by listing the most interesting thing they did the whole day.
Jin Chen Responds to Netizens Saying She is Hyping Up Dating Rumors with "Gossip Girl" Co-Star, Juck Zhang
Actress Jin Chen and Jeffrey Tung from "Idol Producer" Rumored to be Dating
For Zhang Jike, it was taking off for their trip. When he said the least interesting thing was eating, this elicits a shocked response from Jin Chen as it's the complete opposite for her. She responded, "The thing I like to do the most is eating." Zhang Jike drums up an explanation for her response by saying that she's hungry. However, Jin Chen says that's not the reason and then Zhang Jike realizes it's because she likes to eat, which Jin Chen confirms.
Are Jeffrey Tung and Jin Chen Already Over Before Even Admitting to Dating each Other?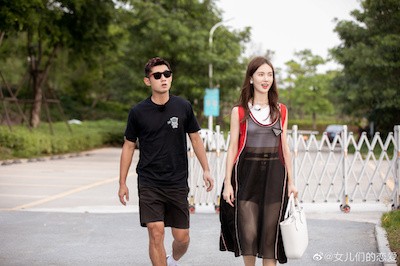 Juck Zhang Denies Cheating Allegations with Jin Chen and Deng Yuli while Dating Girlfriend
As Jin Chen continues eating, Zhang Jike is playing with his phone. Jin Chen breaks the awkward silence and asks him if he's particular about things that have rituals. Zhang Jike says he is, but says he can't treat eating as a ritual. Jin Chen then tells him that she doesn't think he's very romantic. Zhang Jike says he was only talking about eating, but Jin Chen says she can feel it. Zhang Jike then tells her, "I honestly do fear about being burdened."
Jin Chen and Jia Nailiang Deny Dating Rumors Once Again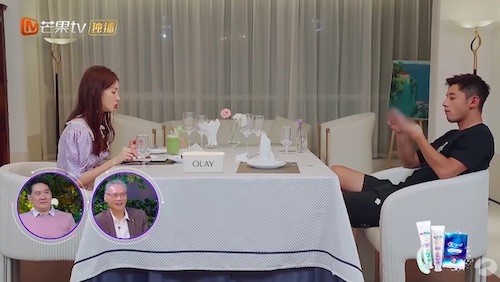 Jin Chen and Jia Nailiang Deny Dating Rumors Once Again
After that conversation killer, Jin Chen is seen saying in the backstage interview, "Every time we're eating, it's really just me eating. He will just look at me for a bit and then not look or play with his phone…but whenever there is a segment where we're eating, it's a bit boring, a bit awkward."
Jin Chen Calls Casper Her "Destined Person" After First Date on "Meeting Mr. Right 3"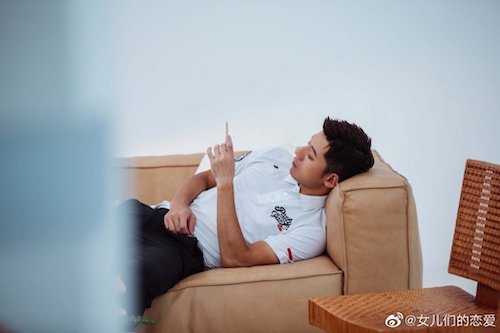 The next morning, the two are supposed to head out on their next date at 7 am. Jin Chen is late, but Zhang Jike insists on waiting for her. However, Jin Chen had decided not to continue on with the date. She sent him a message, which said, "I think our personalities are too similar. We're very suitable to be friends, brothers. I'm afraid we will become more and more like brothers in the future. So, I won't be coming."