Chinese reality show, "Keep Running" (奔跑吧), has been generating much buzz ever since the show runners announced the new cast members for the upcoming seventh season. The show is garnering even more interest when pictures of Xu Kai (許凱) and Jackson Wang (王嘉爾) filming together with the cast of "Keep Running" were revealed on April 9th.
Bob Lam Reveals How His Advice From 14 Years Ago Helped Jackson Wang Become a Singer
Cast Members Get Candid in "Keep Running" Season 3 Finale
Jackson Wang Gets Shy Meeting His "Childhood Idol", Yang Zi, on "Go! Fridge"
Charmaine Sheh Shows Wang Yanlin Who's Boss in "Keep Running"
New Cast Members Confirmed for Season 7 of "Keep Running"
"Keep Running" Debuts First Episode of Season 7 to Mixed Reactions
Pictures of the cast revealed they were filming at Ningbo University. Aside from Xu Kai and Jackson Wang, Darren Chen (宮鴻) from Meteor Garden 2018, and Olympian Fu Yuanhui (傅園慧) were also in attendance from the filming on April 9th. Xu Kai also posted a picture of himself in uniform from filming the show with the caption, "For hamburgers, add oil! #keeprunning."
Xu Kai Urges Fans to Move On from the "FuYing" Couple
G.E.M. and Jackson Wang Serenade Fans with Performance of Jay Chou's "Silence"
Lai Kuanlin and Xu Kai Get Up Close and Personal on "Happy Camp"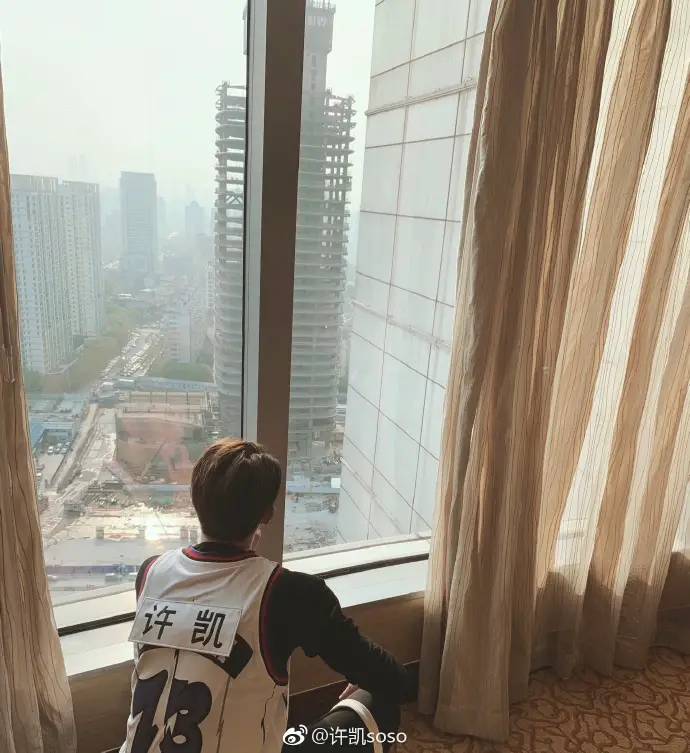 In a separate picture from Xu Kai's Weibo, he looks to be comparing muscles with the other cast members. He adds the caption, "I want to eat hamburgers." Xu Kai eating hamburgers seems to be a running joke.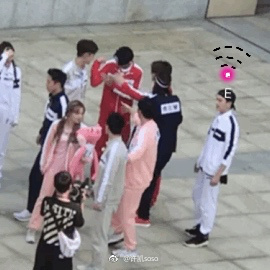 P.S. Xu Kai also recently opened his Instagram account. Show him some love and start following him!
Credit: ETtoday.net, Xu Kai Weibo (1,2,3), Jackson Wang IG