Due to the pandemic, TVB held its annual sales presentation without advertisers and sponsors present on October 25. The presentation showed previews of upcoming series and variety shows to anticipate for 2021. The show was hosted by Bob Lam (林盛斌), Luk Ho Ming (陸浩明), Patrick Sir, and this year's Miss Hong Kong winners, Lisa-Marie Tse (謝嘉怡), Celina Harto (陳楨怡), and Rosita Kwok (郭柏妍).
Kenneth Ma Hopes to Get Married Before 50, Rates Roxanne Tong Out of 100 Points
Roxanne Tong and Kenneth Ma Address Pregnancy Rumors and Jacqueline Wong's Blessings
TVB introduced 16 series for 2021 such as, "Line Walker 3" (使徒行者3), "Legal Mavericks II" (踩過界II), "Armed Reaction 2021" (陀槍師姐2021), "Murder Diary" (刑偵日記), "Plan B" (BB大晒), "Children's Hospital" (lit. 兒科醫生), "Barrack O'Karma 2" (金宵大廈2), "Hong Kong Love Stories" (香港愛情故事), "Amelia's Rhapsody" (愛美麗狂想曲), "The Forgotten Day" (失憶24小時), "Seven Princesses" (七公主), "Intelligent AI (Love) Person" (lit. 智能愛(AI)人), "Shadow of Justice" (伙計辦大事), "Zombie" (食腦喪B), "Super Messenger" (lit. 超能使者), and "Smiling to Cross the Mortal World" (笑渡凡間). TVB also announced the return of the Mr. Hong Kong pageant, which hasn't been held for four years.
Nancy Wu Doesn't Want to Break Up Kenneth Ma and Natalie Tong in "Big White Duel 2"
Linda Chung Considers "Children's Hospital" Her Last TVB Series
Of the 16 series TVB introduced, the 2019 Best Actor, Kenneth Ma (馬國明), led the race with four series in 2021, "Line Walker 3", "Plan B" (BB大晒), "Big White Duel 2" (白色強人II), and "Children's Hospital" (兒科醫生). TVB is surely investing heavily into Kenneth Ma. It's reported Kenneth Ma had once filmed for a record 27.5 hours straight, but still remained professional.
Roxanne Tong Addresses Marriage Rumors Between Her and Kenneth Ma
Jacqueline Wong Rumored to be Dating RubberBand Drummer, Lai Man
TVB surprised viewers showing a preview of Jacqueline Wong's (黃心穎) warehoused series from 2018, "The Offliners" (堅離地愛堅離地), which stars Owen Cheung, Katy Kung, Jason Chan, and more. The series is set to air on TVB's subscription platform, "myTV Gold". This was the last TVB series Jacqueline Wong filmed before the cheating scandal. The series had already aired in Malaysia last November. Upon hearing her series being released, Jacqueline Wong responded, "Happy for the team. No other comments. Thank you!"
Jacqueline Wong Has No Plans to Change Industries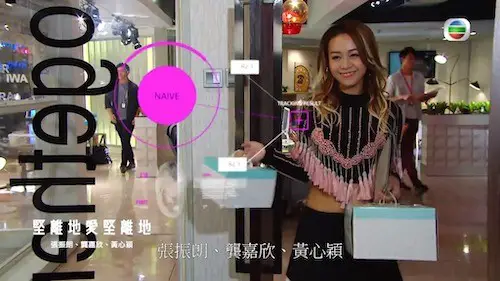 TVB Executive, Virginia Lok, Talks about Possibility of Jacqueline Wong's Return to Showbiz
Back in August, TVB executive, Virgina Lok, expressed that she hasn't thought about Jacqueline Wong's return. She had wanted to see her first and see what her condition is like before considering her other options. Due to the pandemic, the meeting hasn't taken place yet.
Credit: hk.on.cc (1, 2) , TOPick, IG (1, 2)