After being the center of attention as one of the victims of the "OnSum Cheating" scandal with Jacqueline Wong (黃心穎) last year, the public has been gunning for Kenneth Ma (馬國明) and good friend, Natalie Tong, to be together. Their rumors were circulating a lot in recent times as they were seen hanging together a lot. It seems Kenneth Ma has finally found a girlfriend, but it's not Natalie Tong.
Roxanne Tong and Kenneth Ma Address Pregnancy Rumors and Jacqueline Wong's Blessings
Kenneth Ma and Roxanne Tong (湯洛雯) were spotted by Oriental Daily News hanging together recently. The newspaper snapped pictures of Kenneth Ma going to Roxanne Tong's home and didn't leave until a few hours later. When reporters confronted them and asked how long they were dating, Kenneth Ma responded, "Not saying anything yet. Will tell you when there is a suitable occasion."
Kenneth Ma and Lawrence Ng Reveal Experiences of Being Invited to Hotel Room by an Actress
https://tv.on.cc/index.html?vid=OEN200612-14579-C1-M&createtime=1591972713&subsection=536
At the stroke of midnight on June 13, the couple posted the same picture of a pair of a unicorn and a horse stuffed animals hugging each other. Kenneth Ma and Roxanne Tong wrote the same message: "Thank you for your concern." and tagged each other.
Christine Ng Chooses Among Ron Ng, Bosco Wong, and Kenneth Ma to Have a One Night Stand
Kenneth Ma is Still Friends with Jacqueline Wong
Jacqueline Wong, who is good friends with Roxanne Tong, responded to Oriental Daily News about Kenneth Ma's dating rumors. She said, "Bless him with good health and safety. Let him respond to his private matters." It's reported Kenneth Ma and Roxanne Tong have been dating for two months.
Roxanne Tong Sees Kenneth Ma as a Marriage Partner
Roxanne Tong Being Overshadowed by Younger Sister with Her Good Looks
Kenneth Ma and Roxanne Tong worked together in the 2016 series, "My Dearly Sinful Mind (心理追兇 Mind Hunter)". Roxanne Tong played Kenneth Ma's deceased girlfriend and had a few intimate scenes in the series. Since they were both close to Jacqueline Wong, they would also hang out together.
Hawick Lau's Team Denies Dating Rumors with Roxanne Tong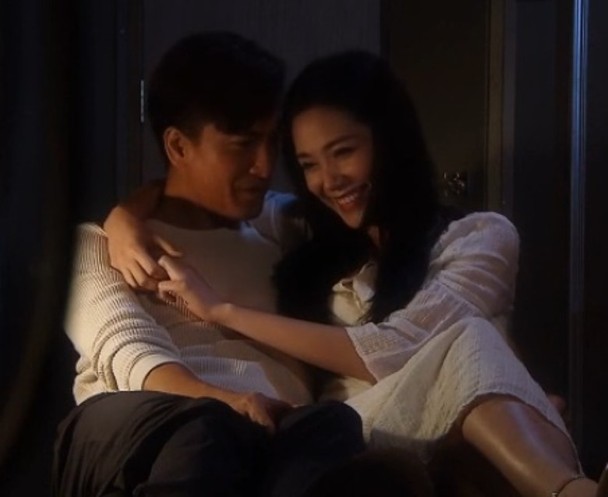 Roxanne Tong and Joey Law are "Never Ever Getting Back Together"
Kenneth Ma Reveals What Attracted Him to Roxanne Tong + Celebrities React To Their Dating News
It's no wonder Kenneth Ma opened his IG account a few days ago. When netizens discovered Roxanne Tong's younger sister, Cassandre Tong (湯樂瑤), was the first female he followed on IG, Kenneth Ma said it was a mistake. It seems it was no accident after all.
Bosco Wong and Ron Ng Says Kenneth Ma Has Gotten More Perverted Over the Years
Roxanne Tong Addresses Marriage Rumors Between Her and Kenneth Ma
Credit: hk.on.cc (1, 2), Roxanne Tong IG