Wang Yibo (王一博) has been enjoying the success of his role as "Lan Wanji" (蓝忘机) in "The Untamed" (陈情令). His popularity has reached new heights with increased Weibo followers and loads of fans following him at the airport. Recently, a fan shared an interesting experience she had with Wang Yibo when she asked for his autograph.
Li Wenhan's Father Talks about UNIQ's Struggles
Zanilia Zhao Liying and Wang Yibo Confirmed to Star in Series "Legend of Fei"
Thai Actor, Push, was Mistaken for Wang Yibo
Yuehua Entertainment Addresses Wang Yibo's Dating Rumors
Wang Yibo and Heiress, Emily Qi, Embroiled in Dating Rumors Again
Xiao Zhan Dedicates Birthday Post to Wang Yibo and Fan Girls are Going Crazy
A fan shared her recent encounter with Wang Yibo at an airport. Once she saw him, she excitedly asked him for an autograph. However, neither of them had a pen. Unexpectedly, Wang Yibo asked the fan for her cell phone. He then opened the "Notes" app and typed three letters, "王一博" (Wang Yibo), his name, in place of an actual autograph. This sent laughs to many netizens. They left comments such as, "First person to give a digital autograph!," "It's actually pretty cool, it feels very futuristic." Unfortunately, there is no picture or video showing the encounter.
Wang Yibo's Cell Phone Number Exposed by Scalpers
Xiao Zhan and Wang Yibo Want to Collaborate Again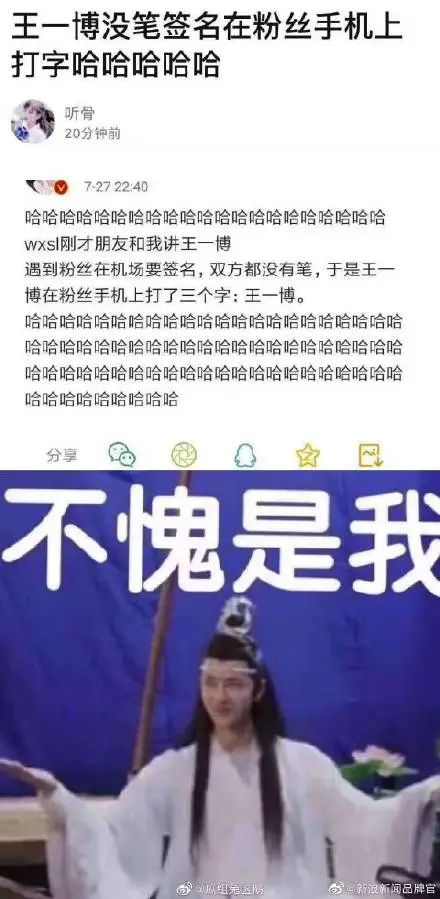 Xiao Zhan and Wang Yibo Reveal Their Failed Meetups and Why They Had to Apologize to the Director while Filming "The Untamed"
Xiao Zhan and Wang Yibo Gave Lots of Fan Service at "The Untamed" Fan Meeting
Wang Yibo has known to be quite cool and upright, but there are times when he does show his warmer side. There was an encounter where a fan gave Wang Yibo a stuffed panda doll at the airport. He put the panda on the chair next to him while waiting to board. In addition, there was a piece of paper placed between the panda the chair, preventing the doll from getting dirty. This gesture melted a lot of fans hearts.
Wang Yibo Complains about Xiao Zhan Bullying Him While Filming "The Untamed"
Wang Yibo Proudly Corrects Fan When She Answers His Height Incorrectly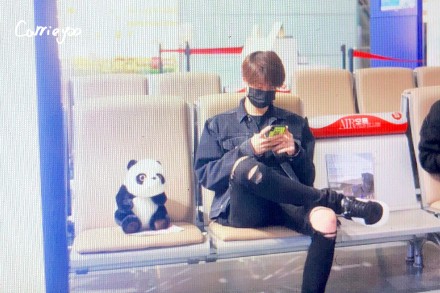 Credit: ETtoday.net, Weibo (1, 2, 3)